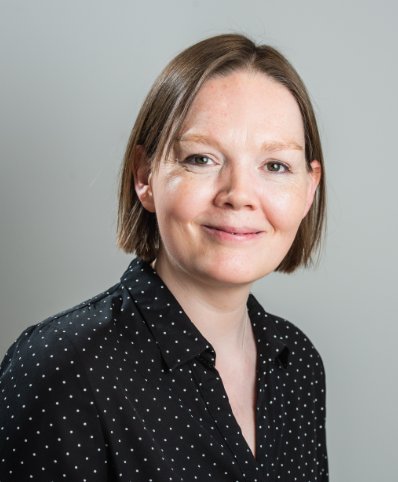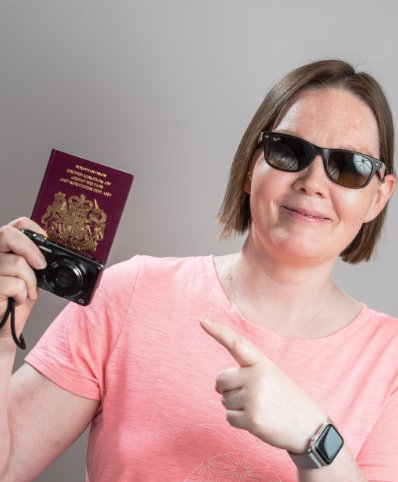 Helen Thring
Marketing & Operations Manager
Helen is Nick's sister and she successfully set up and established our Lettings Department back in 2013. Having spent much of her career prior to DY working in marketing, Helen now heads up our Marketing & Operations department. This suits her organisational skills, creativity and keen eye for detail perfectly! She loves taking long walks with her Labrador Finn and when time permits, travelling and visiting new places around the globe.
Top of my bucket list is…
To visit more new countries and ultimately, travel round Europe in a camper van.
My guilty pleasure…
Ben & Jerry's cookie dough ice cream – I've got a very sweet tooth, for my sins.
When I was younger, I wanted to be…
Less shy.
If I were a superhero, my superpower would be…
To find a cure for cancer and dementia. Here's hoping.
On Sunday morning, you can usually find me…
Up bright and early for a dog walk!
You might be surprised to know that…
One of my earliest qualifications as a teenager was as a Clarks trained shoe fitter. Ohh, all those back to school shoes!
5 Sep 2017
It is always tempting to reduce costs in any business and sometimes cost reduction is worthwhile. Of course, on the flipside, there are plenty reasons why spending a little extra money can be vastly beneficial later on in the process.
One of the obvious ways to save money up front is to not employ a letting agent. Especially in a buoyant rental market a simple ad in the local paper can seem appealing, but there are several reasons why skimping on the costs of a professional letting agent might prove very costly in the long run.
Here are 10 reasons why we at Duncan Yeardley think using our specialist service is the smart choice for the buy to let investor. They are;
1: This is what we do. Few of us would choose to service our own car these days. It's a specialist field requiring knowledge and tools most of us just don't have. If you don't trust yourself to service your own car why on earth would you trust yourself with a vastly more valuable asset – like your house? As members of ARLA we are trusted professionals in the lettings sector in and around Bracknell.
2: We know the market. Knowing what is in demand and why is the first step to setting a market rental value. Without that knowledge you are simply guessing what your property is worth and that can be costly, either because you end up with an empty property for weeks or months whilst you try to let it at too high a rent or because you under let it for too little. Either is a costly mistake that might well pay for out letting fees many times over in the coming years.
3: We know the law. Knowing what terms are lawful and what terms are not is part of our service. The letting agreement we provide to our clients deals with all usual eventualities in a lawful and equitable manner that protects both sides and has your (the landlord's) best interests at heart. We can also advise you on the law relating to letting furnished or unfurnished property and your legal obligations with regard to holding a tenant's deposit or maintaining and inspecting the property's gas and electrical installations. Failure to meet your legal obligations can result in large fines or even imprisonment. Ignorance of the law is no excuse.
What is a Landlords Gas Safety Certificate?
4: We know the pitfalls. We know that voids are costly and securing a tenant as soon as possible is important to a successful buy-to-let investment's performance. However, letting your property to the wrong tenant can be disastrous. At Duncan Yeardley we strive to protect our clients' best interests by undertaking credit checks and employing rigorous referencing on your behalf. This helps to reduce the potential costs involved with pursuing a tenant that fails to live up to their tenant's obligations.
5: If we make an error you are covered. As professionals, we carry Professional Indemnity Insurance to protect you if we make an error. We stand on our good name – and so do our underwriters!
6: We offer other services too. In addition to securing a suitable tenant we can also provide a modern and exhaustive tenancy agreement, a property management service and an inventory and referencing service. In effect, we can be your one-stop-shop and serve your best interests 24/7.
7: We know the best trades people. Sometimes with property things break and you can bet that this will happen at just the wrong time. If we manage your property we can arrange on your behalf for quotes from competent and trustworthy trades people in the Bracknell.
8: We use all the major online property platforms and include your property in their listings. Many potential tenants now use online platforms like rightmove to search for their next home. These platforms are available to agents only and are not available to private landlords.
9: We can arrange for your tenant's deposit to be held by an approved body in accordance with legislation. We deal with these organisations every day and we can simplify the whole letting process, taking the headache out of property ownerships and management.
10: We are a useful buffer between you and your tenant. If you are not a professional landlord, dealing face-to-face with a tenant can be awkward, especially during a dispute. We can represent you and protect your interests whilst acting as a buffer between you and your tenant. This is particularly useful during times of negotiation – as with rent increases!
If you would like to discuss how best we can help you let and/or manage your property portfolio, whether you are a professional Landlord or a buy to let novice, feel free to contact our lettings team on 01344 860121 for an initial chat with no obligation.
Get in touch