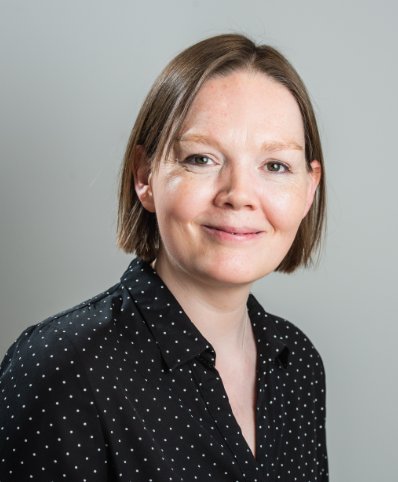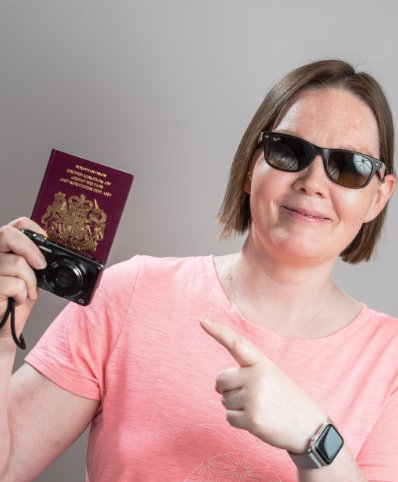 Helen Thring
Marketing & Operations Manager
Helen is Nick's sister and she successfully set up and established our Lettings Department back in 2013. Having spent much of her career prior to DY working in marketing, Helen now heads up our Marketing & Operations department. This suits her organisational skills, creativity and keen eye for detail perfectly! She loves taking long walks with her Labrador Finn and when time permits, travelling and visiting new places around the globe.
Top of my bucket list is…
To visit more new countries and ultimately, travel round Europe in a camper van.
My guilty pleasure…
Ben & Jerry's cookie dough ice cream – I've got a very sweet tooth, for my sins.
When I was younger, I wanted to be…
Less shy.
If I were a superhero, my superpower would be…
To find a cure for cancer and dementia. Here's hoping.
On Sunday morning, you can usually find me…
Up bright and early for a dog walk!
You might be surprised to know that…
One of my earliest qualifications as a teenager was as a Clarks trained shoe fitter. Ohh, all those back to school shoes!
23 Jun 2020
In this four-minute read, we look at the eviction ban extension and explain why now, more than ever, landlords need a property partner who has their back.
Whether you're a veteran landlord with years of experience, or a rookie still finding their feet, now is not the time to be going it alone. After all, Starsky had Hutch, Cagney had Lacey and Mulder had Scully (yep, we've watched lots of old crime shows during lockdown).
Landlords currently find themselves in a unique situation, one that won't be back to "normal" soon. This was made clear by the Housing Secretary Robert Jenrick recently when he made two announcements.
Minister's announcements
You've probably heard the first one already: the ban on evictions has been extended in England and Wales by another two months. It will now end on August 23, effectively creating a five-month moratorium on evictions. This will create an almighty backlog for the court system and prove particularly nightmarish for landlords with anti-social tenants, or tenants who are perpetrators of domestic violence (a little bit more on that in a minute).
More guidance is on its way
The second part of Mr Jenrick's announcement got a lot less attention in the mainstream media but is still enormously relevant to landlords. The government is preparing "guidance" for the courts concerning evictions. This is to ensure that when things get back up and running "rules are in place to assist the court in giving appropriate protections for those who have been particularly affected by coronavirus – including those tenants who have been shielding".
While we don't yet know the finer details of this, the government has said it expects landlords to exhaust all other options, including flexible payment plans, before instigating eviction proceedings.
What are the implications of all this? And how a letting agent can help
Now more than ever, you want to avoid the eviction process.
Before Covid-19, the eviction process was stressful and took at least six months. Add in a five-month backlog and an increase in cases due to Covid-19, and it is clear things will become even more drawn out. If you're having difficulty with a tenant, you want to pursue all other avenues first.
A letting agent can help you with this. They can take the burden off your shoulders and contribute different ideas and strategies to deal with tricky situations. In these unusual times, flexible and agile thinking is the order of the day.
This is no time to wing it
If you're relatively new to the lettings market, now is not the time to wing it.
Even in "normal times" (don't they seem like a long time ago?) there were plenty of potential pitfalls for landlords around deposits, maintenance, regulations, and tenant checks. But right now, things are more complicated than ever. You must ensure you meet all your legal obligations (the fines are enormous if you don't) and stay on top of any new announcements. Having an expert to help you do this will save you time and money in the long run.
Old pros are in new territory
If there's a word that sums up 2020, it's "unprecedented". A few others that we won't forget in a hurry include "lockdown", "furlough" and "shielding". Even the most experienced landlords are dealing with a host of issues for the first time. Good letting agents are keeping abreast of the changing situation and talking to industry bodies and colleagues in other parts of the country and sharing best practice. Make your life a little easier and utilise this expertise.
A quick note: As we mentioned above, there is concern about the eviction ban, particularly concerning dealing with anti-social or violent tenants. The National Residential Landlords Association is pushing for these cases to be fast-tracked through the courts. In domestic violence cases, for example, landlords often end a tenancy agreement and start a new one with the victim but without the abuser. Many worry the lengthy delay in dealing with these cases is trapping victims of domestic violence in unsuitable tenancies. We'll keep you updated on the progress of this campaign.
Here at Duncan Yeardley, we are committed to supporting our community through these difficult times and our experienced team is on hand to help, so please do get in touch.
Get in touch