Land & New Homes Quarterly Report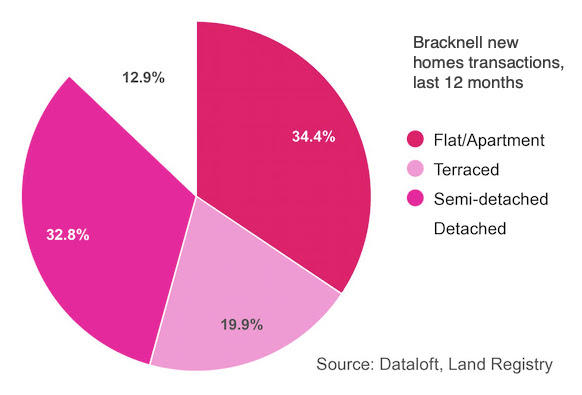 Welcome to Duncan Yeardley's New Homes update for the Bracknell area. The Spring bounce experienced on sales has become more price sensitive with buyers demanding more competitive deals. However, Bracknell is holding its own and continuing to be a hot spot compared to surrounding areas.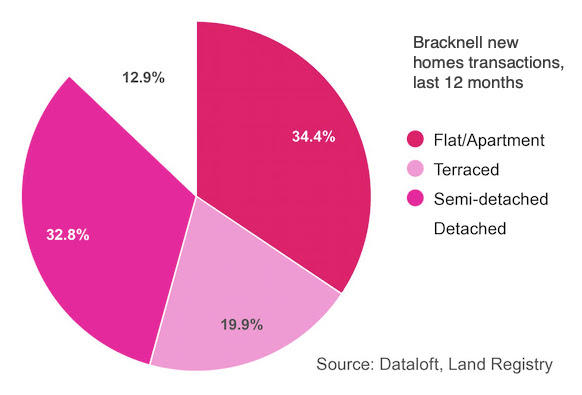 Over the last 12 months there have been a total of 1,419 sales in Bracknell Forest, 220 of which were new build properties with an average sale price of £425,522, compared to the overall average sale price of £343,448. Apartments make up the largest percentage of new build sales at 34%, followed by semi-detached at 33%, terraced at 20% and detached at 13%.
One of the most ambitious developments seen in Bracknell has been launched in the town centre on the former bus depot site. The Grand Exchange from developers SevenCapital is an innovatively designed building at the cutting edge of modern, luxury living and within walking distance of the train station. Facilities include 24 hour concierge, The Garden Room, The Lexicon Club private dining room, The Exchange Lab collaborative co-working space and a state of the art gym. Prices start from £259,950, please contact us for further information.
For more information or to find out how we can help you maximise your land or development, please do get in touch to make sure we know your requirements.