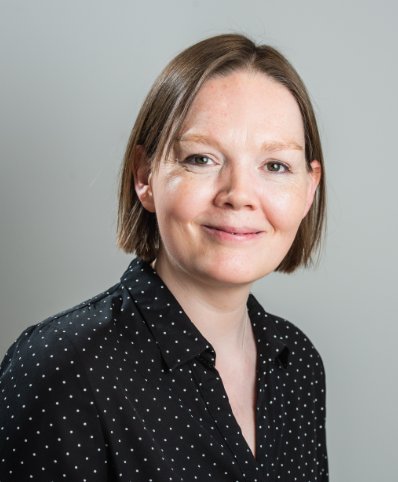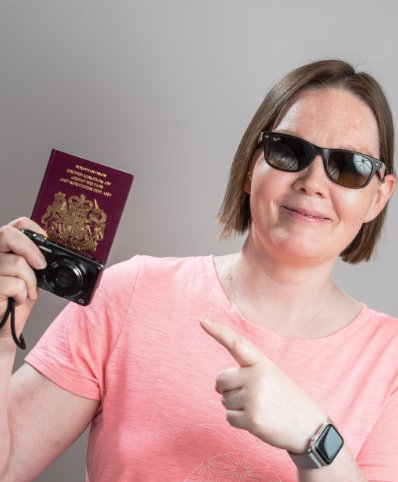 Helen Thring
Marketing & Operations Manager
Helen is Nick's sister and she successfully set up and established our Lettings Department back in 2013. Having spent much of her career prior to DY working in marketing, Helen now heads up our Marketing & Operations department. This suits her organisational skills, creativity and keen eye for detail perfectly! She loves taking long walks with her Labrador Finn and when time permits, travelling and visiting new places around the globe.
Top of my bucket list is…
To visit more new countries and ultimately, travel round Europe in a camper van.
My guilty pleasure…
Ben & Jerry's cookie dough ice cream – I've got a very sweet tooth, for my sins.
When I was younger, I wanted to be…
Less shy.
If I were a superhero, my superpower would be…
To find a cure for cancer and dementia. Here's hoping.
On Sunday morning, you can usually find me…
Up bright and early for a dog walk!
You might be surprised to know that…
One of my earliest qualifications as a teenager was as a Clarks trained shoe fitter. Ohh, all those back to school shoes!
15 Jun 2020
As if landlords don't have enough to contend with, new rules on Electrical Inspection Condition Reports (EICR) kick in next month.
Final guidance from the government on this legislation is expected any day now, but here's an overview.
Every fixed electrical installation in a private rental property must be inspected and comply with the 18th Edition of the Wiring Regulations.
This kicks in on July 1, 2020, for new tenancies and April 1, 2021, for existing tenancies.
Inspections must be carried out every five years by a "qualified person" (more on that in a minute).
If a problem is identified in the EICR, work to remedy it must be done within 28 days (or less if it's urgent). Landlords need written confirmation that the work has been completed.
A copy of the electrical safety report must be supplied to a tenant before they move into the property. If an inspection is carried out during a tenancy, the report should be provided to the tenant within 28 days of its completion.
What does "qualified mean?" we hear you say
This will be clarified in the guidance. But it's safe to assume that it doesn't mean a mate's brother's ex-flatmate who likes watching DIY SOS. Industry insiders interpret it to mean an electrician with Electrotechnical Assessment Specifications qualifications. So, a professional with an industry recognised apprenticeship or Level 3 Certificates in Installing, Testing and Ensuring Compliance of Electrical Installations in Dwellings.
What if a landlord fails to comply?
It's going to hurt. Breach the new rules and face a fine of up to £30,000.
This all sounds complicated
Responsible landlords who keep their properties in good condition probably won't get any nasty surprises. The rogue ones might be in for a shock though.
Tips from a sparky
Oliver Townsend, an electrician, who owns Townsend Electrical in East Sussex, has these tips for landlords about the EICR process.
If it's too good to be true…
It probably is. If someone offers to inspect for next to nothing, ask yourself: 'what's in it for them?' Oliver has heard of some electricians planning to use the EICR process as a loss leader. What they lose in carrying out the inspection, they plan to make up by diagnosing and carrying out expensive repair works.
Now most electricians are good people and wouldn't do this. But be aware that the cheapest price doesn't always represent the best value.
Are they registered?
Oliver recommends going with an electrician registered with a governing body such as the NICEIC. Other organisations to look out for include NAPIT, STROMA and the ECA.
Word of mouth
Ideally, you're looking for an electrician who is registered with one of the above organisations and has a glowing reputation in your local area. So, seek out word of mouth recommendations.
"A good letting agent will have built up business relationships with reliable tradespeople including electricians, so ask them for advice," says Oliver.
"It's much better – and less stressful – to go with someone you can trust."
Don't dither
If you already have an existing tenancy agreement, April 1, might seem like a long way off. But as this deadline looms, electricians will be in hot demand, especially good ones.
Also remember that if you need to get remedial works done, this will take time. Give yourself a little bit of breathing space to ensure any last-minute panic and avoid looking like an April Fool next year.
At Duncan Yeardley we'll be reviewing all the government guidance on the new safety regs as it comes in and can guide landlords through the new EICR process. If you'd like to know more please get in touch, we're here to help.
Get in touch