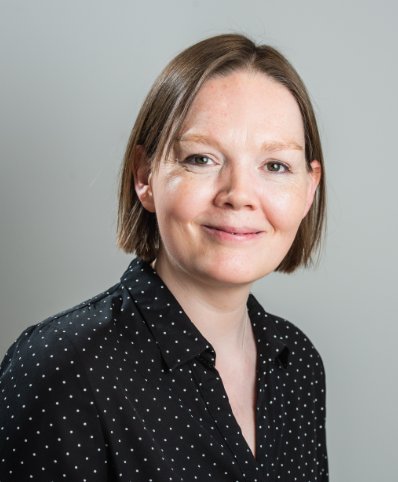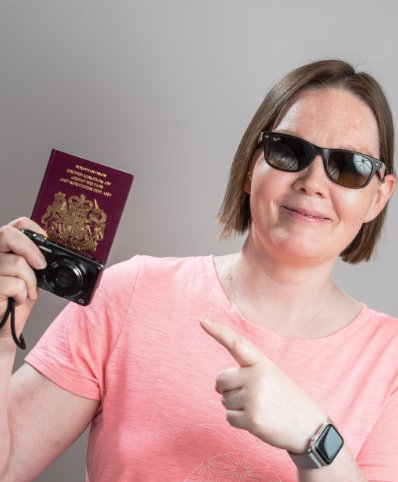 Helen Thring
Marketing & Operations Manager
Helen is Nick's sister and she successfully set up and established our Lettings Department back in 2013. Having spent much of her career prior to DY working in marketing, Helen now heads up our Marketing & Operations department. This suits her organisational skills, creativity and keen eye for detail perfectly! She loves taking long walks with her Labrador Finn and when time permits, travelling and visiting new places around the globe.
Top of my bucket list is…
To visit more new countries and ultimately, travel round Europe in a camper van.
My guilty pleasure…
Ben & Jerry's cookie dough ice cream – I've got a very sweet tooth, for my sins.
When I was younger, I wanted to be…
Less shy.
If I were a superhero, my superpower would be…
To find a cure for cancer and dementia. Here's hoping.
On Sunday morning, you can usually find me…
Up bright and early for a dog walk!
You might be surprised to know that…
One of my earliest qualifications as a teenager was as a Clarks trained shoe fitter. Ohh, all those back to school shoes!
15 Aug 2017
1 – Tidy the front garden and sweep the driveway
First impressions count! The approach to the front door should be a pleasant experience. If you live on an urban street make sure the path to your door is well tended and swept clear of all litter. Make sure the hedge is well trimmed and if necessary consider investing in a hanging basket or some strategically well located flowering plants – ideally fragrant ones.
2 – Paint or clean the front door & door furniture
We are all busy people and it's easy to learn to live with little faults. Make sure the front door is clean and there are no clouded double glazed window units or flaking timber doors. If necessary remove flaking paint and repaint the door. Shine up door furniture and the letterbox. Repair the doorbell if it's broken!
3 – Tidy the garden and mow the lawn!
Just keep it under control. A nice garden can be a real boost and high on the list of some buyers. If you don't have green fingers just make sure the area is free from clutter and tidy. Replace broken fence panels and give the whole area the 'once over'.
4 – Spring clean throughout – especially the kitchen and bathrooms!
Nothing says 'yuk' like mildew in the bathroom or dirty tiled surfaces. It's bad enough living with your own family's soggy spaces, but other people's?! Make sure all taps, plugs, tiles and hard surfaces spotless and, if it's particularly bad, consider replacing the shower curtain. It doesn't have to be expensive – just fresh and clean. Make sure these rooms are kept well-vented before viewings and soggy bath towels are collected up and laundered and not left to fester in the laundry basket.
5 – Do a smell test! Check all rooms for smells.
It is easy to get used to your pet dog's fragrance or teenager's socks (well, most of the time) but your potential buyer might just take that traumatic memory away with them! Smell is a very important sense and is the first to trigger memories – so make your place fresh and clean. Consider fresh flowers in the main living room and kitch (if it is big enough) and if you happen to be baking a loaf of bread or fresh coffee when you are having people over to view so much the better. Hey, you can always enjoy it later!
6 – Dirty windows.
Dirty windows reduce the light in a home and make it drab and gloomy. If you haven't cleaned your windows in a while get it done. You'll be amazed what a difference it can make, both inside and out.
7 – Leaky roofs and cracked mortar joints
If a property has a leaky roof, surveyors will spot that in seconds. An innocent mortar crack that you've been meaning to fix for years can easily set off a surveyor's alarm bells unnecessarily, so make sure basic repairs are done before you commence viewings.
If you have had problems with leaks or damp in the past make sure you have addressed the issues and redecorated to repair the evidence of past stains.
8 – Threadbare carpets and scuffed skirting.
OK, so you don't want to spend a fortune on a place you are leaving, but if you are sensible you can make your place look a lot better with a lick of paint and a new carpet if necessary. If you are clever about it you can even take the carpet with you (make sure the sales details exclude carpets and curtains, etc) when you move.
9 – Clear out gutters and drains
If it is raining when your buyers view there is nothing worse than being confronted with overflowing gutters and blocked drains. It screams 'neglected'. Get those gutters cleared – it's worth doing anyway.
10 – Clear out spare rooms and garages!
If you have a garage or spare room full of junk, consider a clear out. An ebay splurge might help you generate a little cash as well as reducing the number of items you have to move to your new home's spare room later! Many of us are hoarders, so be ruthless. A cluttered garage or spare room makes a terrible impression and makes a home seem smaller and less appealing.
Wholesale redecoration is a bad idea. First of all, it's expensive and close on the heels of the first reason not to is personal taste. Whatever you love you can bet someone else will hate and even if you share taste a new owner may well want to stamp their own personality on the decor. But that doesn't mean you can't touch up scuffs here and there and make the place look 'cared for' rather than 'lived in'.
Get in touch