How living near a good school can add thousands to your home's value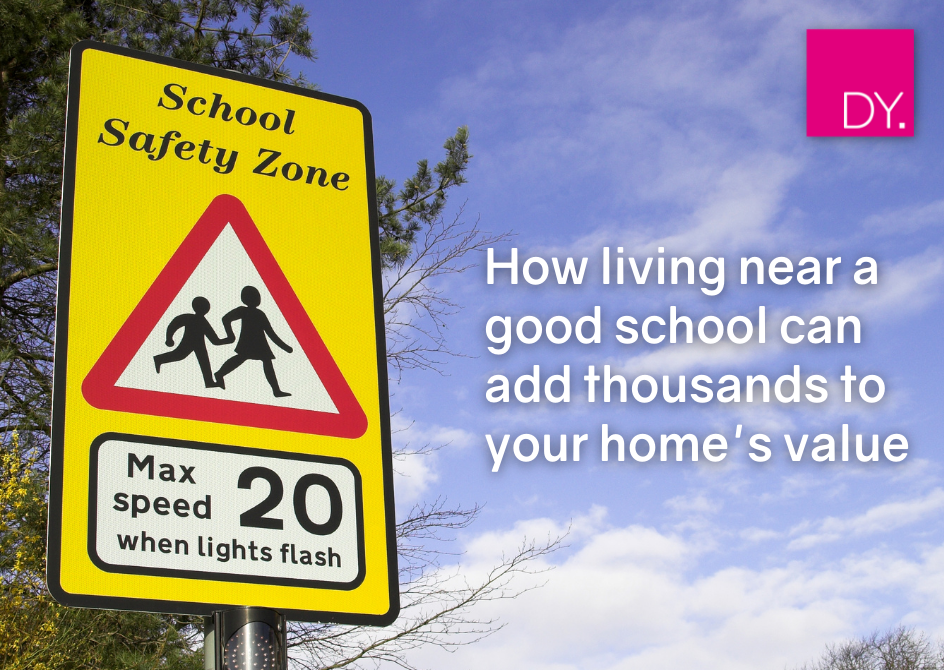 A popular property mantra from a pair of high-profile TV presenters is that a home's value is dictated by its 'location, location, location.'
But the key indicator of whether your home will sell for a premium price is often how close it is to accessing good and outstanding places of; 'education, education, education.'
According to the property portal Zoopla parents pay on average £82,960 more for a property in the catchment area of a high-performing school. In London, it's more than £200,000.
We all want the best for our children, and giving them a chance to get in at the best local primary and secondary schools is something many parents will pay through the nose for.
This is where your estate agent's local knowledge comes into play.
A good estate agent knows their area.
They know the transport links and can highlight these benefits to prospective buyers.
They know the micro markets within a town. They understand and can highlight where and why certain streets and postcodes hold a higher value than other neighbouring roads and areas.
And they know how to make the most out of selling a property in the catchment area of a good school.
They know which streets are in the catchment areas for which schools.
But here's the flipside. 
Some people are willing to pay a premium to be AWAY from schools and colleges. 
The school run chaos, and the everyday noise that comes hand in hand with being near places our little cherubs learn puts many people off. They're seeking something very different from their homes at this point in their lives.
Again, a good estate agent will know this and highlight it as a plus point when marketing a property to prospective buyers.
When it comes to knowing the Ascot and Bracknell property markets, we've been coming top of the class since 1987.
To find out how we would help you get the best price for your property, contact us today.