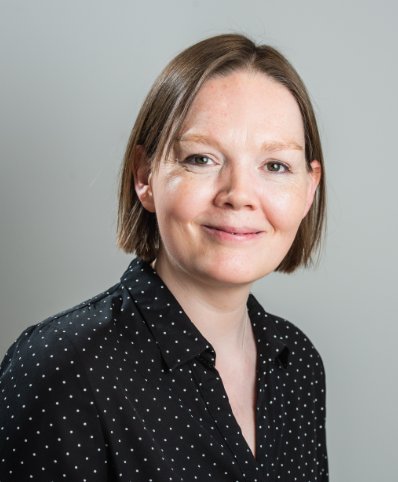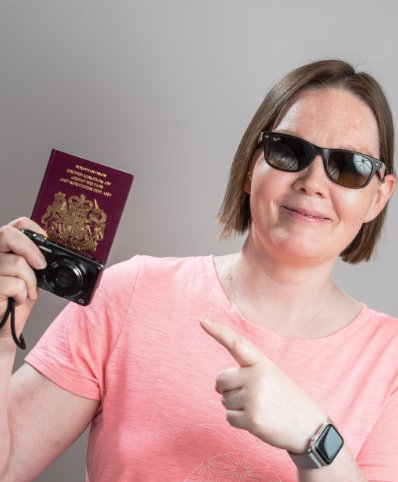 Helen Thring
Marketing & Operations Manager
Helen is Nick's sister and she successfully set up and established our Lettings Department back in 2013. Having spent much of her career prior to DY working in marketing, Helen now heads up our Marketing & Operations department. This suits her organisational skills, creativity and keen eye for detail perfectly! She loves taking long walks with her Labrador Finn and when time permits, travelling and visiting new places around the globe.
Top of my bucket list is…
To visit more new countries and ultimately, travel round Europe in a camper van.
My guilty pleasure…
Ben & Jerry's cookie dough ice cream – I've got a very sweet tooth, for my sins.
When I was younger, I wanted to be…
Less shy.
If I were a superhero, my superpower would be…
To find a cure for cancer and dementia. Here's hoping.
On Sunday morning, you can usually find me…
Up bright and early for a dog walk!
You might be surprised to know that…
One of my earliest qualifications as a teenager was as a Clarks trained shoe fitter. Ohh, all those back to school shoes!
5 Jun 2018
Choosing an estate agent in Bracknell to sell your home is an important decision.
For most of us our home is also the most valuable asset we will own during our lifetime. Under selling it can be a costly error and being unable to sell it can mean you lose out on your next dream home.
As with any business or personal relationship, trust is an important factor. Of course, trusting someone that's new to you is easier said than done so, unless you have reliable recommendations from family or friends, you are probably limited to online reviews and other methods.
First of all, make sure that the agent to whom you are entrusting the sale of your home are right for the job. You should be looking for an established agent with considerable experience in your location and price bracket. Check the local newspaper property pages, the online property hubs and keep an eye out for For Sale (and Sold!) boards in your area.
Next, make sure that your agent belongs to a respected professional body such as the NAEA (National Association of Estate Agents) Belonging to an Ombudsman Scheme is also reassuring as it illustrates that the agent in question takes customer service seriously. It's worth noting here that whilst buyers' needs must be properly understood and catered to by any good estate agent, their first priority and absolute loyalty must and should always be to their client, the seller.
Once you have established a shortlist of maybe three professional estate agents that are established in the local area and experienced and active in the locality the next thing to consider is your preferred terms of instruction.
Some estate agents will request Sole Selling Rights, some ask for sole agency and others will take a joint agency. There are arguments and merits in all three but your obligations to the agent vary, so make sure you know exactly what you are signing up for and for how long!
When your shortlisted agents inspect make sure to ask them searching questions. Ask them about the company they work for, what else have they sold nearby recently, if they give you an indication as to value ask them how they get to that figure. It's very tempting for an agent that's keen for business to paint too optimistic a picture in order to gain a new instruction! On the other hand, you want your agent to like your home and be enthusiastic about the prospect of your business.
When considering commision or fees make sure you get a quote and understand when monies become payable and what additional costs there might be such as for sale boards, advertising, etc. Some online agents seem cheap, but this does not always represent value for money! Agents that are really no more than a listing business have little motivation to actually sell your property – particularly when they usually get paid up front and once they have your listing that's it. Job done.
A professional estate agent, on the other hand, will only be paid once they achieve a sale and, what's more, the higher the sale price they achieve for you, the greater their commission – worth considering when you are talking about such a precious financial transaction. Saving £3,000 in fees is of little comfort if your agent under sells your home by £20,000 because of limited market knowledge!
Once you have considered a shortlist you need to make a decision. Personal recommendation and online reviews are always useful, but don't be afraid to trust your gut feeling. Do you like one agent above the others? Why? Do they fill you with confidence? Do they seem to know their stuff? Do you trust them? Like most things, choosing an agent will eventually boil down to hard nosed criteria like competence, capability and price, but the human factor shouldn't be ignored. You need to feel comfortable entrusting the sale of your most valuable asset to a face you know and trust.
We've been selling homes like yours in and around Bracknell for over 30 years! To find out why we're the best agents to sell your home, please contact Duncan Yeardley on 01344 860 121 for chat and to arrange your free market appraisal.
Get in touch