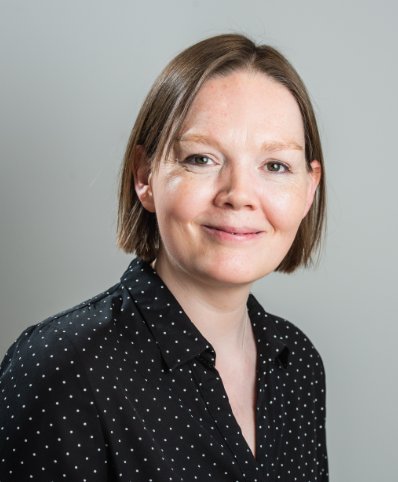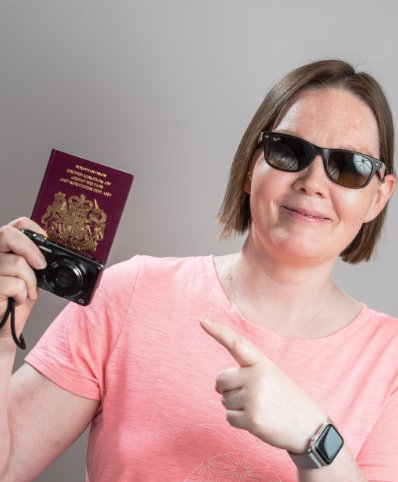 Helen Thring
Marketing & Operations Manager
Helen is Nick's sister and she successfully set up and established our Lettings Department back in 2013. Having spent much of her career prior to DY working in marketing, Helen now heads up our Marketing & Operations department. This suits her organisational skills, creativity and keen eye for detail perfectly! She loves taking long walks with her Labrador Finn and when time permits, travelling and visiting new places around the globe.
Top of my bucket list is…
To visit more new countries and ultimately, travel round Europe in a camper van.
My guilty pleasure…
Ben & Jerry's cookie dough ice cream – I've got a very sweet tooth, for my sins.
When I was younger, I wanted to be…
Less shy.
If I were a superhero, my superpower would be…
To find a cure for cancer and dementia. Here's hoping.
On Sunday morning, you can usually find me…
Up bright and early for a dog walk!
You might be surprised to know that…
One of my earliest qualifications as a teenager was as a Clarks trained shoe fitter. Ohh, all those back to school shoes!
23 May 2017
The principles of selling your home are very akin to going on a first date. First impressions matter! It goes further than that. If you are one of the UK's estimated 42% of snorers, it'd be unfair to promise your new date that you don't have noisy nostrils – but that doesn't mean it's sensible to make that announcement on the way to the restaurant either!
We want to make a good impression so that our imperfections are forgiven. None of us are perfect – and neither are our homes. But we love them anyway.
At Duncan Yeardley, our experienced property professionals have successfully sold thousands of properties in and around Bracknell, so you could say we have a pretty good idea what to concentrate on when you are preparing your home for sale. Whether it's a small apartment or a large executive family home, concentrating on a few basic points will help you sell your home quickly and for the full market value.
Here is our 10 step guide to making your home irresistible;
The Big Entrance! If you have a small front pathway make sure it is clean and tidy. The gate should be freshly painted and open and close smoothly. The garden should be well-tended and it's worth investing in a few attractive plants if you aren't a keen gardener. If you have a large home and driveway, make sure the approach is the best it can be.
Touch up tips. When we live with broken door handles, squeaky hinges and broken stair risers we quickly get used to them. They become an invisible part of the fabric. Before you start viewings make sure to walk around your home and identify those little imperfections and fix them. If you never got around to decorating that spare bedroom, get it done! And use neutral, light colours. Consider putting your best towels out and make sure everywhere is well aired – including your teenager's bedroom!
Children and Animals. As with ventilation, remove sources of sensory overload if at all possible. Pets and children might rank at the top of your list of loved ones, but other people's pets and children rarely do! Try and get them out of the house on viewing times.
Nice smells. We want to delight the senses. Freshly cut flowers always look good in a property. Consider refreshing arrangements in the main reception room, kitchen and master bedroom. A light pot pourri can help, or a scented candle, but don't overdo it – we don't want the place smelling like a taxi either.
Garden. Mow the lawn, weed the flower beds and make sure the shed or the garden furniture are presented in their best light. A man cave or alfresco dining haven can be very appealing to potential buyers. Try to make the most of what you have.
All the whistles and bells! Many people nowadays are very keen to have a good shower (and/or bath). Checking broadband speeds, water pressure and other modern utilities should find them working well. Consider descaling shower heads and make sure plugs are hair and soap free!
Dress to impress! Any unused space, like a spare room or large landing area, should be used to the best of your ability. This might mean an armchair set lazily on a spacious, sunlit landing or bedroom furniture in the spare room (and a made bed too). If you can't afford to dress a full room, make sure it is kept entirely clear and is well presented. Squeezing into a room full of boxes appeals to no-one.
De-clutter. Try to reduce clutter as much as possible without de-personalising the home entirely. Make sure the kids toys are put away and kids bedrooms are clean and tidy – but if it's a family home, let it look like one. Try to keep things as neutral as possible. Everyone's tastes differ.
Get organised. Many buyers want adequate storage which is rarely available in many modern homes. If you've got it, flaunt it. Clear out cupboards and under stairs storage and organise it. Well organised storage areas seem bigger that cupboards stuffed full of household detritus and long-broken toys.
Get the coffee on! It might be a cliche, but freshly brewed coffee or baking bread adds to the sensory impact. After all, who finds it easy to walk past a bakery? And if you have fresh coffee you might offer it at the end of the viewing. That's a great way to buy some talking time. Use it wisely to find out a bit about the buyer's position. Do they have a home to sell – are they just browsing? If they get comfortable in your home, that can only be a good thing.
Follow our advice and make your home irresistible. This will undoubtedly help to make a buyer want it, and we can help you achieve the best price in the market on the best terms. Call Duncan Yeardley for a chat.
Get in touch