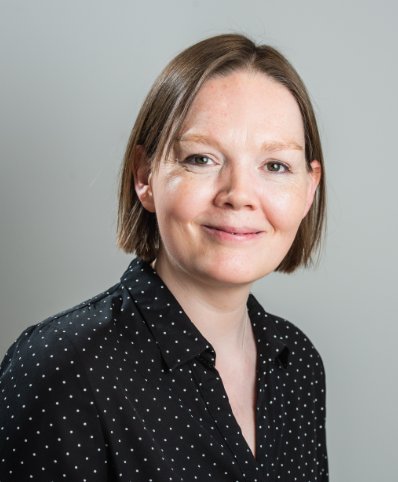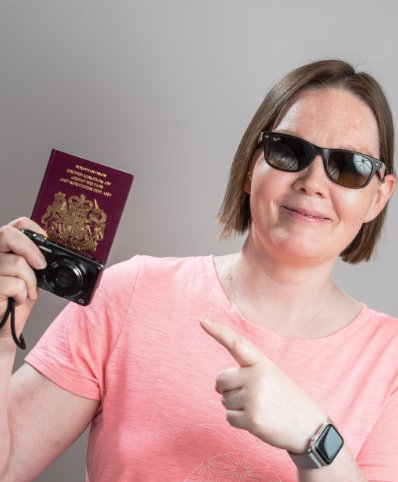 Helen Thring
Marketing & Operations Manager
Helen is Nick's sister and she successfully set up and established our Lettings Department back in 2013. Having spent much of her career prior to DY working in marketing, Helen now heads up our Marketing & Operations department. This suits her organisational skills, creativity and keen eye for detail perfectly! She loves taking long walks with her Labrador Finn and when time permits, travelling and visiting new places around the globe.
Top of my bucket list is…
To visit more new countries and ultimately, travel round Europe in a camper van.
My guilty pleasure…
Ben & Jerry's cookie dough ice cream – I've got a very sweet tooth, for my sins.
When I was younger, I wanted to be…
Less shy.
If I were a superhero, my superpower would be…
To find a cure for cancer and dementia. Here's hoping.
On Sunday morning, you can usually find me…
Up bright and early for a dog walk!
You might be surprised to know that…
One of my earliest qualifications as a teenager was as a Clarks trained shoe fitter. Ohh, all those back to school shoes!
8 Jan 2019
When selling your home we understand that we're dealing with probably the most valuable and important financial asset you're ever likely to own. It should, therefore, be no surprise to anyone that we are very keen to secure the very best price for our clients when acting on their behalf.
We recently wrote an article pointing out how a house seller can save thousands of pounds by employing a professional estate agent rather than an online listing service. But when it comes to getting the best possible price for your home it's not just us than can add value. Here are just a few suggestions on how to improve the marketability of your home.
Make a good first impression. Like all things, first impressions matter. The prospective buyer will make a lot of subconscious judgements in the first few seconds so make sure you make the best first impression. The approach should be clean and tidy. This should include your driveway, porch, front door and lighting. A lick of paint on that shabby front door and replacing the porch light are sensible and easy improvements that will have a big effect. Tidy the front garden and make sure the path is well swept and cleaned. Buy a new doormat if necessary.
Fix what needs fixing. Blown light bulbs, water stained ceilings and broken floor and wall tiles may not be significant factors in themselves, but a lack of obvious care culminates in a bad first impression. If the carpets or curtains need cleaning get it done. Fix dripping taps and clean kitchens and bathrooms, decluttering sinks and wash hand basins.
Target all the senses. Remember, we are sensory beings and we use them all at all times. It's not just what we see that matters. Smell and sound are important too. So is touch. If you have an open fire make sure it's crackling away when potential buyers are viewing (unless it's mid summer of course, in which case a flower arrangement in the grate can work well). Why not get the coffee maker on the go? Use all available lighting (even during the day) and hey if you bake bread why not? We are trying to present your home in its best possible light.
Structural Changes? Sometimes the act of adding value is more literal. Building more space, especially additional bedrooms or extending and improving kitchens can add significant value. Of course, this costs both money – and time. It's also worth noting that people's tastes vary and one person's dream kitchen could be another's nightmare. Additional floorspace, on the other hand, is usually good. Of course, you may not have the resources to actually extend your home, in which case investing in a few imaginative plans illustrating what can be done could be worthwhile. Make enquiries with the local planning department to establish whether you need planning permission too and keep the correspondence for inspection.
Tame the Garden! Some gardens are selling points and others are a significant selling handicap. A lot of the time it'll depend on who is viewing. A keen gardener might see a vast garden as pure heaven. A hard working young couple might see it as a huge burden to be avoided. It's therefore worth making sure that the garden is always attractive and well tended. In Winter, tidy and well tended is most likely the best you can aim for. Tidy away children's toys and sweep and clean pathways. Make sure the lawn is well trimmed and tidy.
Use a Professional Estate Agent. We would say that wouldn't we? But at Duncan Yeardley we believe in what we do. After all, if you were ill you'd go to an experienced, properly registered Doctor. Why then, would you not use an experienced, properly registered estate agent to sell your most valuable asset – your home? At Duncan Yeardley we can advise on all aspects of the sale, including our best estimate on its likely sale price, and we'll put together a structured plan to market and sell your home using all the tools available. What's more, we will manage the sale process all the way through to completion and we only charge you once we have sold your home, not before.
Related articles:
Get in touch