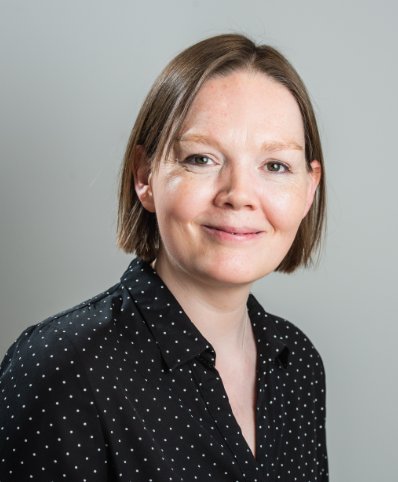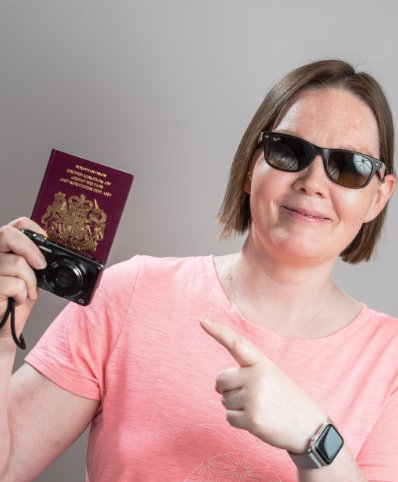 Helen Thring
Marketing & Operations Manager
Helen is Nick's sister and she successfully set up and established our Lettings Department back in 2013. Having spent much of her career prior to DY working in marketing, Helen now heads up our Marketing & Operations department. This suits her organisational skills, creativity and keen eye for detail perfectly! She loves taking long walks with her Labrador Finn and when time permits, travelling and visiting new places around the globe.
Top of my bucket list is…
To visit more new countries and ultimately, travel round Europe in a camper van.
My guilty pleasure…
Ben & Jerry's cookie dough ice cream – I've got a very sweet tooth, for my sins.
When I was younger, I wanted to be…
Less shy.
If I were a superhero, my superpower would be…
To find a cure for cancer and dementia. Here's hoping.
On Sunday morning, you can usually find me…
Up bright and early for a dog walk!
You might be surprised to know that…
One of my earliest qualifications as a teenager was as a Clarks trained shoe fitter. Ohh, all those back to school shoes!
17 Jan 2017
Energy costs are a significant part of most families' monthly budget, especially during the winter months. Doing your best to keep these costs to a minimum is good for your wallet – and the planet. Here are a few ideas worth considering;
1 – Eliminate drafts! – It might seem obvious, but cold drafts are easily identified and improving your property's efficiency is important if we are to get those bills down! Check windows for gaps around the frame and make sure they are properly filled. Consider putting bolsters at the foot of your main external doors and at night keep your curtains closed. It all helps to reduce drafts and enhance insulation.
2 – Buy smart – Most energy companies have several tariffs available to their customers and you can guarantee that unless you check which tariff you are on fairly regularly, you will quickly establish that you are not on the cheapest! Make a diary note to check your tariff every year and consider taking a fixed 12 month option if it offers you meaningful reductions.
3 – Buy in bulk – Many suppliers will offer their customers discounts if they take their gas and electricity (and perhaps other utilities too) from the same supplier.
4 – Check the competition – After your annual tariff check, try a comparison website like u-switch and see if there are special offers available with other suppliers. You need to check all the terms and conditions before you make a decision to jump – but keep checking the market for bargains.
5 – Buy energy efficient appliances – Using LED lighting will reduce consumption as will taking showers instead of baths. Don't fill your kettle when you boil it for a cup of tea – just boil the amount you need. There are some great kettles now which allow you to easily measure how much water you boil at any one time. Turn off appliances at night, rather than leaving them on standby and turn off lights in rooms not occupied! The internet-of-things is now growing and interactive thermostats now enable heating to be turned on and off dependent on who is in the home and/or detect when you are coming home. This means you don't have to heat an empty home whilst at work, but always have a warm home to come home to! Finally, a new boiler is likely to be much more efficient than an older boiler. As the boiler is your main energy consumer, it's worth considering replacement of an old boiler, but bear in mind that the savings might take as many as 10 years to recoup the capital outlay.
6 – Read your meter regularly – Energy suppliers will estimate your usage and this can result in you overpaying on a direct debit. Check and report your meter readings regularly. Most suppliers now produce free apps for smartphones that will enable you to easily report meter readings at the swipe of a finger.
7 – Turn down the thermostat and put on a jumper and slippers! – It sounds silly, but turning down the thermostat by just 1 degree celsius can make a huge difference to your heating bills. Make sure your radiators have independent thermostats and turn down thermostats in rooms you are not using.
8 – Get a grant – Every now and again the government (and energy suppliers) make available a number of grants or 'green loans' to homeowners so that they can replace old and inefficient boilers or install double glazing or loft insulation. Consider whether such schemes are for you and if so, take full advantage when they are available.
9 – Pay by direct debit – Most suppliers prefer their customers to pay by direct debit and they prefer to bill you by email rather than through the post. Check these options and you might find they are offering you savings.
10 – Claim your benefits – If you are a pensioner or live with a pensioner you may be entitled to winter fuel payments. This can be several hundred pounds every year, so check with the government for eligibility.
Get in touch