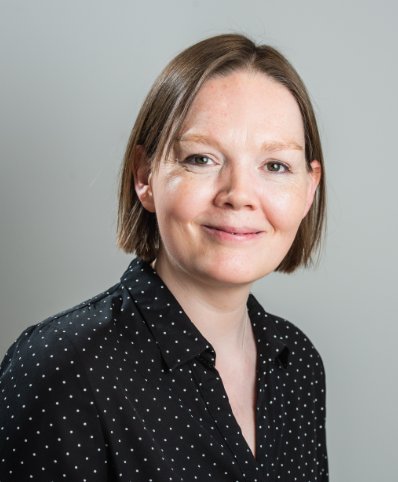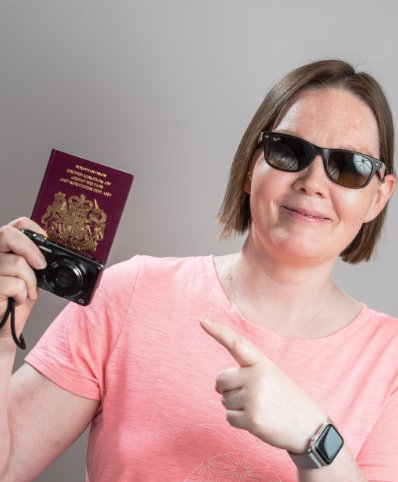 Helen Thring
Marketing & Operations Manager
Helen is Nick's sister and she successfully set up and established our Lettings Department back in 2013. Having spent much of her career prior to DY working in marketing, Helen now heads up our Marketing & Operations department. This suits her organisational skills, creativity and keen eye for detail perfectly! She loves taking long walks with her Labrador Finn and when time permits, travelling and visiting new places around the globe.
Top of my bucket list is…
To visit more new countries and ultimately, travel round Europe in a camper van.
My guilty pleasure…
Ben & Jerry's cookie dough ice cream – I've got a very sweet tooth, for my sins.
When I was younger, I wanted to be…
Less shy.
If I were a superhero, my superpower would be…
To find a cure for cancer and dementia. Here's hoping.
On Sunday morning, you can usually find me…
Up bright and early for a dog walk!
You might be surprised to know that…
One of my earliest qualifications as a teenager was as a Clarks trained shoe fitter. Ohh, all those back to school shoes!
7 Mar 2017
The house buying process can seem confusing and slow at times, especially for those doing it for the first time. With that in mind, we thought we'd put together a brief step-by-step guide to the conveyancing process. We hope you find it useful.
Conveyancing is the process by which the sale you have agreed in principle becomes a reality. The actual sale has to be formally registered and the exact terms and conditions of the sale need to be agreed and recorded in a contract for sale. Then, in accordance with the terms of the contract, the sale takes place, the transaction is said to have 'completed'. This is usually when you get the keys – and move in!
The actual process, after your estate agent has agreed terms goes something like this;
(i) First instruct a solicitor / licensed conveyancer to act for you
This can be a solicitor or licensed conveyancer. They will ask you to sign terms of business and then they will need proof of identity, etc. They will probably ask you for money in advance to hold on account against expenses such as search and Land Registry fees, etc. They should provide you with either a guide figure, a fixed fee or a rate per hour for the work they are doing on your behalf.
Once they have this, they will ask you for details of the property you are buying, how and when you intend to pay for it, whether you have a mortgage offer, etc.
Read our article: How to Choose a Conveyancer?
(ii) The Sale Pack – Asking and Answering Questions!
The solicitors / conveyancers for each side will be corresponding (or speaking) with each other throughout the process. In the first instance it is the seller's solicitor's responsibility to put together a detailed information pack known as a sale pack and send it to the buyer's solicitor. This will include details of the 'title' of the property (a little like the property equivalent of your car's logbook), details of any historic boundary disputes, rights of way, extraordinary issues with the property, what fixtures and fittings are included in the sale, etc.
Read our artilce: What are Title Deeds?
(iii) Local Searches
In addition, your representative will make her own enquiries of the various statutory bodies on your behalf. This will include asking Bracknell council about local roads and any planned new roads that might affect the property, current planning applications, etc. She will also check for historic issue that might affect the property and, dependent on where the property is located, she may make specific enquiries about mining activity, flooding, etc. In their entirety, these enquiries are known as 'searches'. They usually take 10 days to three weeks to obtain and will usually cost a few hundred pounds.
(iv) Enquiries before Contract
As the name suggests, this is the name given to the process of asking additional (and quite detailed) questions of the seller via his solicitor. It is important that the answers to these questions are truthful as if not, there may be legal repercussions if a problem exists that was asked about and not answered honestly.
(v) The Mortgage Offer
Whilst the above is being undertaken, your lawyer will also be putting together the paperwork for your mortgage offer. In most cases your lawyer can also act for the mortgagee (the lender) if you let them. This saves time and money as work does not need to be duplicated.
Hopefully, you made your offer with an offer 'in principle' already made, so all you will need to do is formalise the process and hope that the mortgage valuation does not come in lower than expectation. Once this is done your solicitor will ask for any deposit sums required to cover the remaining purchase price, Stamp Duty (if applicable) and other fees and expenses.
(vi) Exchanging Contracts
Once this is all done and the solicitor is 'in funds' with your monies in her special client account (which exists to hold their client's money) you will be asked to sign the contract for sale. At this time, it's usual to agree the preferred date of completion. Whilst this can be on the same day as exchange most people need time to arrange removals firms, etc so have a date in mind which can be agreed prior to the 'exchange of contracts'.
The exchange of contracts takes place once both side's solicitors have everything they need and they are ready to proceed. They will ask if they may exchange. Once they do, it is usual for a deposit to be paid over to the other side's solicitor. This is usually 10% of the purchase price.
It is worth remembering that, after contracts have been exchanged, you and the seller are committed to the terms of the contract. If you back out now, you can be sued for damages or made to buy the property and/or lose your deposit monies. On the plus side, the seller is committed also, and you are about to move into your new home! It is normal to insure your property at this time. Ask your solicitor for her advice.
Read our artilce: What is Exchange of Contracts?
(vii) Completion
This is the big day! Once the monies have been received you can collect the keys and move in. It's normal to have this agreed in advance so that you know where the keys are and how to collect them. Remember, you will not be allowed keys until the monies have transferred and it is usual for monies to transfer during the day of completion, between 9.30 am and 4pm. Make sure you stay in contact with your solicitors. If you are selling, your agent can also help you by making friendly enquiries on your behalf.
So that's it. Simple really, but oh-so- many possible pitfalls along the way! Once you understand the process, staying in constant contact with your estatge agent and solicitor will help the process move forward smoothly. And don't worry – if it's meant to happen, it will…
Get in touch