Ace-ing the Property Market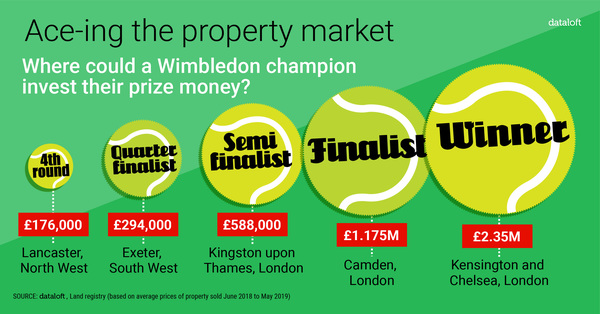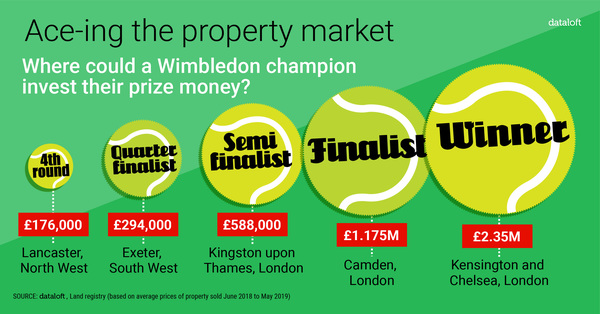 Where could a Wimbledon champion invest their prize money?
The 133rd Wimbledon Tournament starts today. Over the next two weeks around half a million spectators will watch some 675 matches, while 23 tonnes of strawberries, over 150,000 glass of Pimm's and 10,000 litres of ice cream will be consumed.
At £38 million this year, the total prize fund for Wimbledon has risen by 11.8% since 2018, far outpacing the current rate of house price growth (1.4%). The winners of the singles Championships will both be presented with a cheque for £2.35 million, a 4.4% increase on 2018.
If the players are looking to invest their winnings in residential property, the prize money will go a long way. All but 0.24% of all property sales over the last year have been under £2.35 million, while over one third of all property sold for less than £176,000.