Up Tick in Mortgage Lending in 2019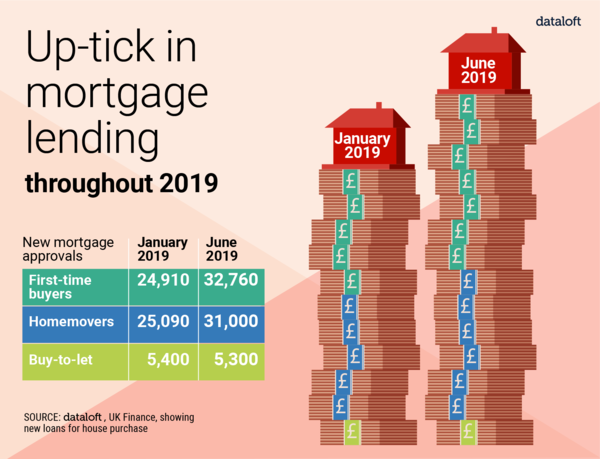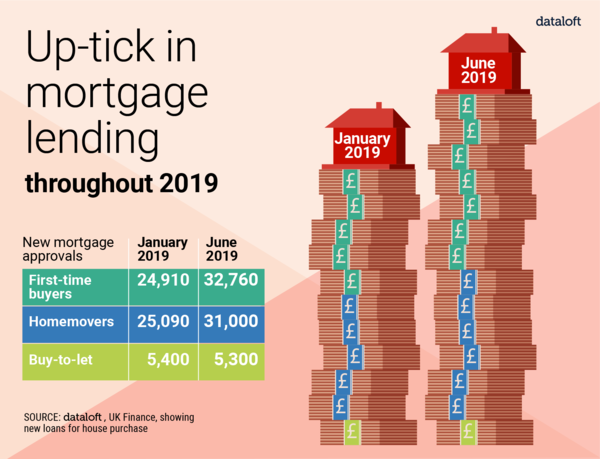 In June, there were just under 70,000 new mortgage approvals according to UK Finance, which is 5% higher than the level reported in May.
Loans to first-time buyers (comprising 47% of approvals) were once again greater than those to existing home owners (45% of approvals). First-time buyer loans rose by 6.2% in the month.
Lending to buy-to-let investors has remained fairly consistent over 2019, comprising just 8% of approvals in June.
While the level of mortgage lending has been on a generally upward track over 2019, figures for June 2019 remain below those recorded the year previously, in June 2018. Approvals to first-time buyers were down 1.5%, to homeowners they were down 3.5% and there has been a 3.6% fall in approvals for buy-to-let investors.
Click here for free independent mortgage advice with Mortgage Required.