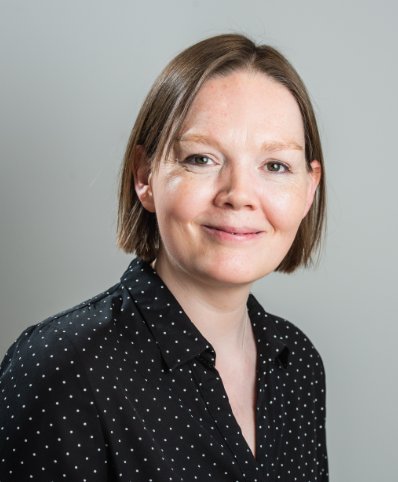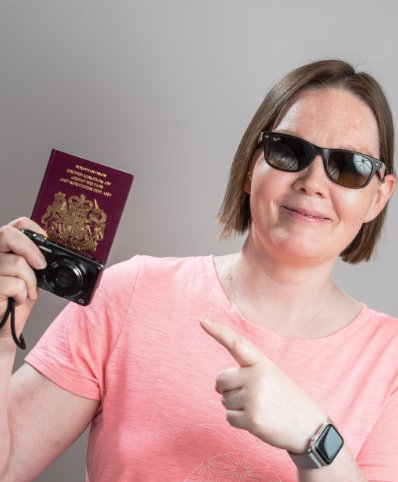 Helen Thring
Marketing & Operations Manager
Helen is Nick's sister and she successfully set up and established our Lettings Department back in 2013. Having spent much of her career prior to DY working in marketing, Helen now heads up our Marketing & Operations department. This suits her organisational skills, creativity and keen eye for detail perfectly! She loves taking long walks with her Labrador Finn and when time permits, travelling and visiting new places around the globe.
Top of my bucket list is…
To visit more new countries and ultimately, travel round Europe in a camper van.
My guilty pleasure…
Ben & Jerry's cookie dough ice cream – I've got a very sweet tooth, for my sins.
When I was younger, I wanted to be…
Less shy.
If I were a superhero, my superpower would be…
To find a cure for cancer and dementia. Here's hoping.
On Sunday morning, you can usually find me…
Up bright and early for a dog walk!
You might be surprised to know that…
One of my earliest qualifications as a teenager was as a Clarks trained shoe fitter. Ohh, all those back to school shoes!
14 Nov 2017
When moving home you will, eventually, need to decide to trust lots of people. Lawyers, agents, contractors, utility providers – even the Post Office! The list is endless and sometimes trusting that these companies will do what they say they will do when they say they'll do it is easier said than done.
Amongst the list of people that will either make your move easy or difficult is the removal company. Perhaps more than many others, the removal company has a significant impact on just how smooth and painless your move might be. When choosing a removal company you should have a list of questions to ask. High on that list should be insurance and storage.
Competence and Quality of Service
The company is going to be moving many of your most treasured possessions. Of course, it's prudent to take personal charge of valuable jewellery or small items of sentimental value, but eventually you have to trust that your chosen company will not be breaking (or stealing) your belongings!
The best way to decide this is to check references and recommendations from former customers. Make sure the company has experience moving in your area and your type of property.
Insurance
Even the best of us can make mistakes and in these cases you'll want to know that the business you are dealing with is well insured. Ask to see their insurance and keep a copy. Breakages can occur, as can loss or damage by other means. You need to know that your removal company is insured and has a good policy for dealing smoothly with such claims.
Level of Service
As with most things, you tend to get what you pay for when it comes to removals companies. If you want items boxed and packed by them you'll pay for it.
Most people will buy or rent packaging from the company and pack them personally. This has the added advantage of allowing you to plan what goes where and also to seal boxes after packing. If you pack boxes yourself, make sure you don't overfill boxes (such as boxes of books!) as they need to be carried by someone! Clearly mark boxes for each room in the new home with a summary of contents. Perhaps mark your surname on each box also.
If you go for a more complete service your movers may be liveried and branded too. Something that appeals to those keen on making an impact at their new address. It takes all sorts after all!
Extras
Some companies will offer extras. Some may be of no interest, but some are very useful. In particular, the ability to put your stuff in storage is a real bonus. If your move doesn't go smoothly on completion day, it's good to know you have somewhere safe to keep all your bits and pieces whilst the lawyers sort out the problem. Short term storage isn't cheap, so check costs at the offset.
The Quote
Make sure that, as my Father used to say, you aren't comparing oranges with apples when it comes to the quote. Most removals companies will offer a "ballpark" calculator based on the size of your home (i.e. Studio apartment or 4 bed family home). Make sure the people quoting know all the facts, otherwise you are creating the opportunity for hassle later.
For a more specific quote you'll need to speak with them. Many will visit and inspect so as to better establish the level of work required. Obviously, moving to a central London apartment on the third floor without a lift is going to cost more than a small bungalow in Bracknell. If you have specific items, like your prized grand piano, then you may decide it's prudent to use a specialist company for that item.
Always make sure you get quotes from at least three companies and ask them the same questions. Get detailed quotes in writing and when you decide on someone make sure you read and understand the contract.
The Self Move Option
For those first time buyers amongst us, a few good friends and long suffering family can usually be relied upon to help you move. If that's your plan, make sure you limit the potential for disaster. A friend falling down your stairs and taking three months off work isn't conducive to a long friendship. Make sure you're insured too!
If you are renting a truck, make sure you're licensed and insured to drive it.
Related article:
Get in touch