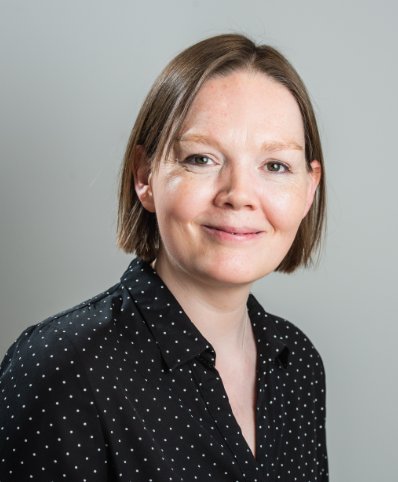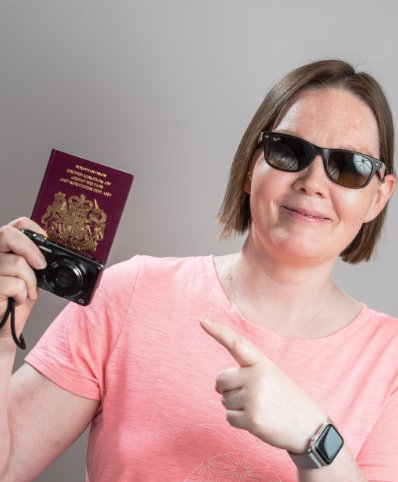 Helen Thring
Marketing & Operations Manager
Helen is Nick's sister and she successfully set up and established our Lettings Department back in 2013. Having spent much of her career prior to DY working in marketing, Helen now heads up our Marketing & Operations department. This suits her organisational skills, creativity and keen eye for detail perfectly! She loves taking long walks with her Labrador Finn and when time permits, travelling and visiting new places around the globe.
Top of my bucket list is…
To visit more new countries and ultimately, travel round Europe in a camper van.
My guilty pleasure…
Ben & Jerry's cookie dough ice cream – I've got a very sweet tooth, for my sins.
When I was younger, I wanted to be…
Less shy.
If I were a superhero, my superpower would be…
To find a cure for cancer and dementia. Here's hoping.
On Sunday morning, you can usually find me…
Up bright and early for a dog walk!
You might be surprised to know that…
One of my earliest qualifications as a teenager was as a Clarks trained shoe fitter. Ohh, all those back to school shoes!
24 Jan 2017
No-one likes a damp home. It makes for a musty, unpleasant environment and if not treated damp will have a serious detrimental effect on the structure of your home.
To state the obvious, damp is merely moisture introduced to what should be a dry internal structure. Most people expect that damp comes from the earth below a home known as 'rising damp' but in very many cases nowadays, homes were either built with damp proof courses (DPC) or they have subsequently had them installed to prevent this occurring.
Establishing what is causing damp, and perhaps even the formation of mold on internal walls and ceilings, is actually a fairly straightforward process in most instances. It just requires a rudimentary understanding of how a home is built and the primary causes of the introduction of moisture into the home.
For the purposes of this piece, we will assume that you live in a two-storey, brick-built home with a tiled, pitched roof. Here are some ideas on where the moisture might be coming from;
If the damp is on a ground level wall or floor, rising damp is likely. If you don't have a damp proof course then this is almost certainly the cause, with moisture leaching up through the brickwork and into the home. In such circumstances, you will need to get a professional to advise, although the installation of a damp proof course (and perhaps new ground floors with a damp proof membrane installed, will be recommended).
If you already have a damp proof course, consider – what might have compromised it? Paving slabs or earth alongside an external wall might allow moisture to bridge a wall's DPC. There should be at least two bricks height between the ground and the DPC. Alternatively, has the mortar between the bricks broken down, allowing in rain?
If the damp is above ground level we need to consider other possibilities. If under a window, perhaps rain is finding its way in through the gap formed by the window itself? Water will follow the least form of resistance and so check around window frames for breaches in the mortar or silicone joints.
Damp on ceilings is likely to come from one of three places. Either from the outside, by way of a poorly pointed wall or wall opening, from a leaking roof or from leaking water pipes above.
Damp around chimney breasts might betray an open chimney that is introducing rain in considerable quantities. Consider installing a vented cap to stop this. Remember also, it may be worth installing an air brick into a chimney breast to enable moisture inside to escape.
Sometimes, damp can be evident in one place but it is only after some perseverance that the source of the moisture can be found. Remember, water will follow the route of least resistance and this might involve it in a long journey running across several surfaces before it makes its presence known to you in the form of a stain!
All of the above sources of moisture are worth considering. However, one of the most likely sources of damp has not yet been mentioned. It is condensation!
Many tenants constantly complain of damp patches on walls only for the Landlord to establish quickly that is is a poor understanding of how damp occurs that is causing the issue. For condensation (and therefore damp) to occur, all we need is a relatively warm, perhaps moist, air to be in contact with a colder surface. The more warm moist the air, the more condensation may occur. Regular condensation will cause damp stains, rotting of window frames and a generally unpleasant environment.
To reduce or eradicate condensation you should make sure that whenever you are taking a bath, shower or doing the family laundry, the room is well ventilated. Generally, most bathrooms and laundries these days have extractor fans for this purpose but opening a window will have the same benefit. Don't dry clothes on radiators unless you also open windows for ventilation.
Another source of warm moist air is the use of a gas fire. Burning gas causes the introduction of heat and moisture. A well ventilated room is essential, not only to avoid condensation but more importantly to reduce the dangers associated with carbon monoxide poisoning! A room with a gas (or open) fire should, these days, have an air brick installed. Make sure it has and consider installing a carbon monoxide alarm in your home. If you are a tenant, ask your landlord.
If you don't have double glazing then a warm house on a cold winter's day will likely result in some condensation on the window pains. This is normal and hard to avoid. However, that water runs down and collects on the frame and, over time, this causes windows to rot and become both unsightly and unsound. Make sure you take the time to wipe down interior window panes and sills, especially after a bath or on laundry day. It will eliminate the primary cause of damp in many homes.
Remember, a watertight, well sealed but well-ventilated home will not only stay drier and be more comfortable, healthier and safer for all.
Get in touch