What's Included Within Our Letting Agent's Fees?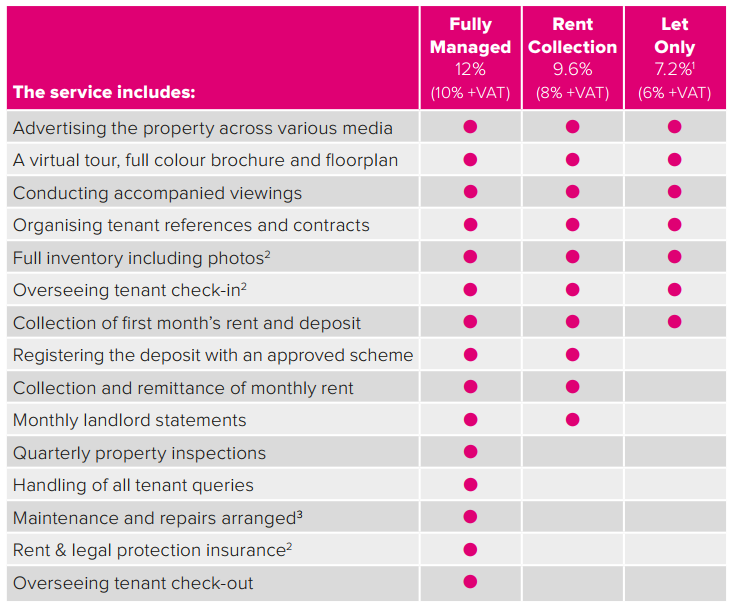 We charge an initial set up fee for our full management and rent collection clients. This is £234 including VAT. In addition, there is a commission payable on the agreed annual rent, payable monthly. This fee structure is set out below;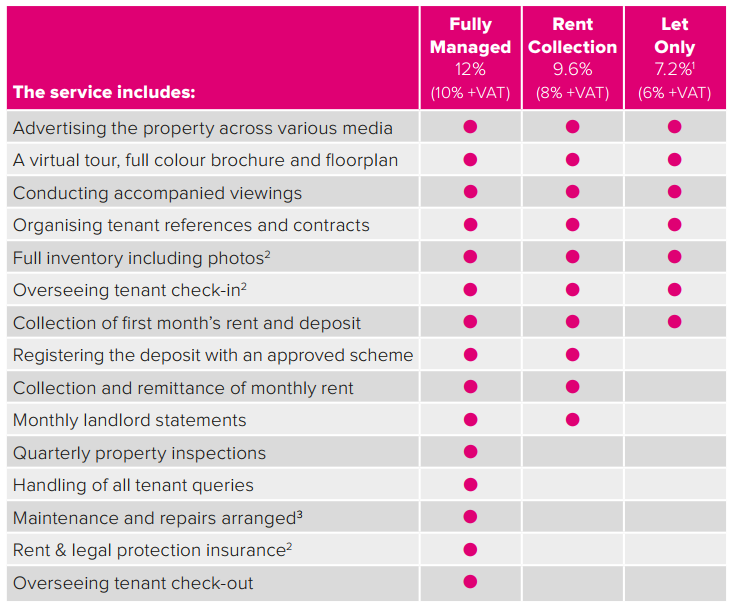 Some additional fees may be payable during the course of a tenancy:
Withdrawal by Landlord (before tenancy begins) Set-up fee + one week's rent
Inventory (dependent on size of property) From £115
Check-in (dependent on size of property) From £90
Renewal fee £90
Re-let fee (fully managed & rent collection) £120
Administering Inland Revenue payments £114 per quarter

(for non-resident landlords)

Additional property visits (beyond those agreed) £60
Management of works costing £1000+ £120
Dealing with insurance claims for £1000+ 12% of the claim
For more details on which service best suits your needs, contact us on 01344 860 121 for a 'no-obligation' chat.