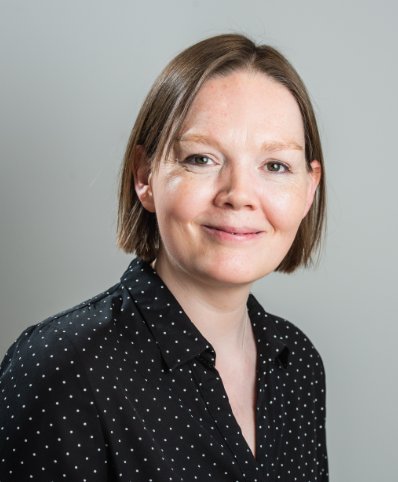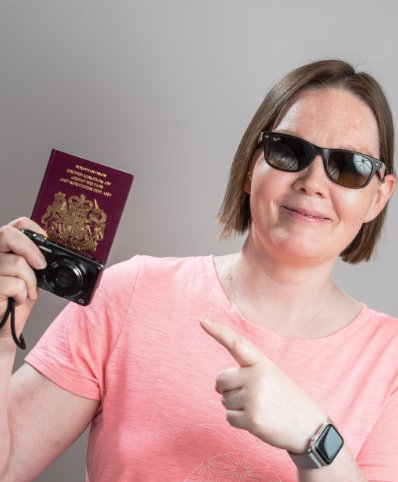 Helen Thring
Marketing & Operations Manager
Helen is Nick's sister and she successfully set up and established our Lettings Department back in 2013. Having spent much of her career prior to DY working in marketing, Helen now heads up our Marketing & Operations department. This suits her organisational skills, creativity and keen eye for detail perfectly! She loves taking long walks with her Labrador Finn and when time permits, travelling and visiting new places around the globe.
Top of my bucket list is…
To visit more new countries and ultimately, travel round Europe in a camper van.
My guilty pleasure…
Ben & Jerry's cookie dough ice cream – I've got a very sweet tooth, for my sins.
When I was younger, I wanted to be…
Less shy.
If I were a superhero, my superpower would be…
To find a cure for cancer and dementia. Here's hoping.
On Sunday morning, you can usually find me…
Up bright and early for a dog walk!
You might be surprised to know that…
One of my earliest qualifications as a teenager was as a Clarks trained shoe fitter. Ohh, all those back to school shoes!
28 Apr 2020
With the spread of COVID-19 mortgage holders will no doubt have a few questions about their mortgage and their on-going ability to make repayments.
Through our partnership with Mortgage Required, we have put together some key FAQs from the questions they have been fielding from clients.
Please do feel free to contact us if you have any other questions, we are here to help.
Who do I contact if I want to take advantage of the 3-month payment holiday offered by Mortgage Lenders?
You should contact your lender in the first instance if you are (or think you will be) struggling to make your payments. Most lenders are offering the 3-month payment holiday for residential mortgage holders, but some will be offering other options, like partial payments or interest only for a period, which may be more suitable. Borrowers should confirm with their lender that if they take any other option, that their credit file will not be adversely affected.
If you'd like to talk this through first, please give us a call.
Will I qualify for the 3-payment holiday?
The rules will vary from lender to lender, but generally it's only for borrowers whose income has been impacted directly or indirectly by COVID-19, whose mortgage payments are fully up to date.
Is there a downside to taking advantage of this offer?
Please bear in mind that although no payments will be collected for up to 3 months, the payments will be added to the outstanding balance and you will therefore pay a small amount of additional interest on the higher loan for the remaining term of the loan.
Will my credit score be affected?
No, although the payment holiday will be recorded on your credit file.
Would I be better off re-mortgaging or doing a rate switch onto a cheaper rate?
Yes, definitely. Mortgage Required can see if you qualify for a better deal which will save you money!
What are the rules for Landlords with regards to the 3-month payment holiday?
The three-month mortgage repayment holiday has been extended to landlords whose tenants are experiencing financial difficulties due to coronavirus. It will also apply to Help to Buy equity loans.
At the end of this period, landlords and tenants will be expected to work together to establish an affordable repayment plan, taking into account tenants' individual circumstances.
Am I able to take out Unemployment insurance in case I lose my job?
Some providers are still offering this type of cover to mortgage holders who have not been informed that they may be subject to job loss. This may well change in the coming weeks.
Are there policies available to protect me against losing income due to Covid -19?
You can take out Income Protection Plans to cover you against loss of income due to any illness, although you will have to be off work sick for 8 weeks or more to make a COVID-19 claim.
What about Critical Illness Cover?
This cover is fully available although Covid-19 is not a definition which is currently covered by any critical illness plans on the market.
Is Life cover still available?
Life cover is fully available and will cover death from any condition including COVID-19.
Will my existing income protection pay out as I am off work due to illness?
As long as you have a valid claim, your plan will pay out after any deferred period. You may want to call the Protection Team to help understand your circumstances.
Can I arrange cover quickly if I don't currently have any?
Yes, you are able to arrange cover quickly, but GPs are not currently replying to medical questionnaires and online portals have been pulling certain products due to the complexity of certain exclusions to do with COVID-19.
With this in mind we would urge clients to take proper advice before they proceed with a policy which may not be suitable. Mortgage Required's Protection Team are fully up to speed with this ever-changing market.
Is Mortgage Required still open for business?
Yes, they are open and offering the usual service although their staff are working from home.
They are offering video conferencing appointments to replace face to face meetings. Please contact us today so that we can discuss your requirements and put you in touch.
Your home may be repossessed if you do not keep up repayments on your mortgage. There will be no fee for mortgage advice. On some occasions there may be a fee for arranging a mortgage. The precise amount will depend on your circumstances, but we estimate it to be £399.
Get in touch