How to change letting agents: Top tips for landlords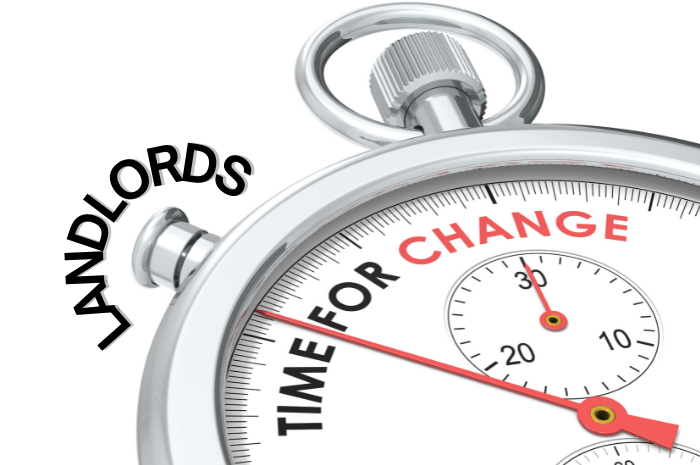 If your letting agent is delivering sloppy service or hitting you up for extra fees, then it's time to think about switching.
Many landlords mistakenly think changing agents is a messy and complicated process, but it's relatively simple.
Why change?
Most landlords switch because they're unhappy with the level of service they're getting from their agent.
It's time to consider switching if:
You find yourself doing more and more of the legwork when it comes to maintenance, repairs, and safety checks because the agent is disorganised or lazy – or both.
The tenant is calling you because the agent's not returning their messages.
Regular inspections are not taking place.
Finding the right agent
Before you switch, do your research and look for an agent who is:
Local
Many corporate chains outsource their property management services to out-of-town contractors and have departments working out of a central office or call centre. Choose a local, independent letting agent instead – they're best placed to keep a close eye on your property and, if there's an issue, can be on-site in a jiffy because their team is based under one roof.
Accessible
Go with an agent who is hands-on and easy to get in touch with – they'll be far more accountable than a third-party contractor who you've never met face to face.
Recommended
Check out their online reviews on the likes of Google, allAgents and Facebook. An agent who goes the extra mile for their clients and is rewarded with great feedback and recommendations should surely be your first choice!
Committed to using local tradespeople
Local plumbers, electricians, and gas engineers will be more likely to work to a high standard as they have a reputation in the area to protect. Avoid agents who use contractors from further afield and charge commission on contractors' fees.
What does switching involve?
1) Read through the contract you have with your agent and understand your notice period and any other restrictions you need to be aware of. Many landlords find it easiest to switch when a tenancy is ending or up for renewal.
2) Serve notice in writing to your letting agent. Instruct your agent to release all tenancy documents – such as electrical and gas safety certificates – to your new agent.
3) Instruct your existing letting agent to release the deposit to the new agent.
4) Notify your tenant about the change and give them the details of the new agent.
And that's it! A few simple emails and you can be on the road to a less stressful, more successful landlord/letting agent relationship. Your new letting agent will keep a check to ensure all the right documentation arrives, and then you can rest easy.
For more information about our award-winning lettings services, get in touch with us here at Duncan Yeardley.