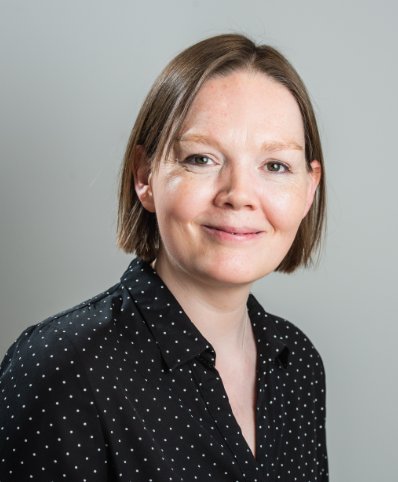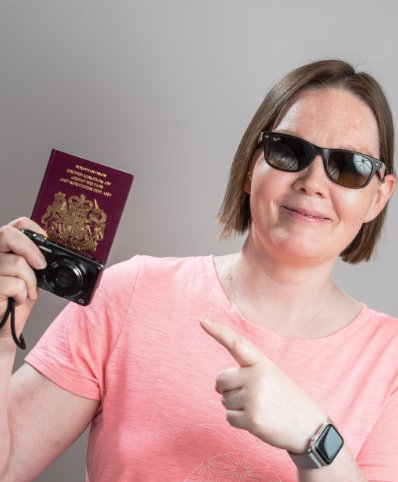 Helen Thring
Marketing & Operations Manager
Helen is Nick's sister and she successfully set up and established our Lettings Department back in 2013. Having spent much of her career prior to DY working in marketing, Helen now heads up our Marketing & Operations department. This suits her organisational skills, creativity and keen eye for detail perfectly! She loves taking long walks with her Labrador Finn and when time permits, travelling and visiting new places around the globe.
Top of my bucket list is…
To visit more new countries and ultimately, travel round Europe in a camper van.
My guilty pleasure…
Ben & Jerry's cookie dough ice cream – I've got a very sweet tooth, for my sins.
When I was younger, I wanted to be…
Less shy.
If I were a superhero, my superpower would be…
To find a cure for cancer and dementia. Here's hoping.
On Sunday morning, you can usually find me…
Up bright and early for a dog walk!
You might be surprised to know that…
One of my earliest qualifications as a teenager was as a Clarks trained shoe fitter. Ohh, all those back to school shoes!
10 May 2023
Selling your home can seem complicated and confusing, but it's really no different to the sale of any other asset, except that because the asset is so expensive and will usually require the purchaser to borrow a significant sum of money, there are many more i's to dot and t's to cross along the way.
Instructing the best estate agent for the job
To sell your home first you must get an idea of value and obtain advice on how best to market it to best effect. This is where using an experienced, professional estate agent with local knowledge and expertise is really critical. Going wrong in the early stages can cost you, the homeowner, very large sums of money. Do't be lured into going for the cheapest fee.
Prepare the property (and yourself) for sale
Once you have decided on an agent to act for you you will need to get the property ready for sale. You'll also need to decide if you are ready to move! Have you agreed to buy somewhere else? If so, you may need to meet a timetable and your sale must progress within a reasonable timeframe if you are not to lose your property. Have you considered other related moving costs and mortgage etc? If you have nowhere to go, what is your plan? Will you rent or do you have to find somewhere to buy before you'll move?
Arranging a mortgage
If you require a mortgage for your onward purchase, you should ideally be pre approved for finance by having an agreement in principle prior to viewing properties. If you need any help on this front, arrange a free, no obligation chat with our independent mortgage advisers.
Commence marketing & viewings
Once the property has been tidied and prepared ready for sale and you are confident that it has maximum kerbside appeal, now's the time to instruct us to erect a 'for sale board' and implement an agreed marketing campaign.
Consider offers and agree a sale
Once the property has been properly marketed and you are attracting viewings, you can expect one or more offers. This is the next stage that requires input from an experienced professional estate agent. At Duncan Yeardley we can advise on which buyer to choose and why. It is critical that you get this right if you are to retain your own chain in tact and keep your seller happy.
Instruct solicitors
We encourage our sellers to instruct a solicitor early on to get yourself legally prepared. This way when an offer is accepted, draft contracts can be sent straight away often saving a couple of weeks on the transaction. The sale of land in England and Wales must, by law, be wholly evidenced in writing and the sale must be registered with the Land Registry.
Conveyancing begins
At the same time, or perhaps before, your solicitor will usually apply for your deeds from your mortgagee and send you various pieces of paper to complete. These are important and must be completed accurately. They will also contact the buyer with a draft contract and details of the terms of sale.
Searches and Pre Contract enquiries
The buyer's solicitor will want answers to lots of standard (and specific) questions as part of the enquiries before contract. These questions are submitted as a questionnaire, usually asking you about your knowledge of and use of the property and detailing and confirming what is included or excluded from the sale. At Duncan Yeardley, we gather this information early on so this list has already been largely reflected in the sales particulars. This reduces the scope for disagreement later in the sales process.
At the same time, the buyer's solicitor will be submitting formal 'searches' to various bodies including the Land Registry, The Local Council, The Coal Board, The Environment Agency and others. Together with the questionnaire referred to above and the contract for sale and the Title Deeds (Effectively the owner's proof of ownership and now usually registered with the Land Registry in most cases), the buyer's solicitor is checking that the property is not blighted by some former use or some easement, legal interest or physical defect to the land, such as contamination or flooding, etc.
Survey and mortgage valuation
Your buyer will probably need to borrow money to buy the property and so the lender will require a valuer inspects your property to confirm that the property is worth what the buyer is borrowing, plus an agreed overage. This is set by various factors including the maximum Loan to Value ratio the lender will allow. If the valuer notices any evidence of structural defects then he may recommend a full structural survey also be undertaken at the buyer's expense. As a seller you are hoping and expecting that the valuation will be at least what you have agreed to sell the property for and that this figure is sufficient to meet the buyer's lender's Loan to Value criteria.
Exchanging Contracts
Assuming all is well both parties should be in a position to do what they agreed to do, namely to buy or sell the the subject property.
Once the buyer's solicitor is happy with the legal inquiries he has undertaken and is 'in funds' from the buyer and the buyer's lender, he will notify the seller's solicitor that he is ready to 'exchange contracts'. When the seller and the seller's solicitor agrees, contracts are exchanged. At this point, both parties are legally committed to the transaction under the terms laid out in the contracts they have signed and exchanged. It is usual now for the buyer's solicitor to pay the seller's solicitor a deposit (usually 10% of the agreed purchase price). However, the sale has not yet happened. Both parties have just legally committed to buy or sell on agreed terms.
Completion day
One of the terms agreed in the contract for sale will be the date the sale will actually take place, i.e the date that the buyer's solicitor pays the remaining money to the seller's solicitor and the seller gives the keys and 'possession' transfers to the buyer. This is known as the day of completion and is often set for a Friday so as to allow the weekend to move in.
It is worth noting that nothing is certain until completion has taken place, although both parties are legally committed to fulfil the terms of the contract at pain of legal redress. In most cases, once contracts are exchanged it is reasonable to start making some assumptions about moving arrangements, and to plan for the date of completion.
And there we are. Simple really, but if you do not take proper guidance and advice along the way there are many pitfalls to catch the unwary or inexperienced. Call us for an initial discussion and see how best we can protect your interests.
Get in touch