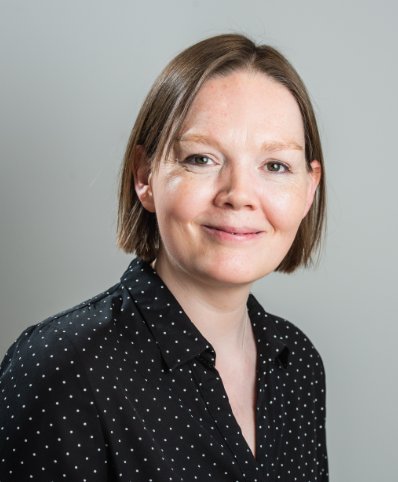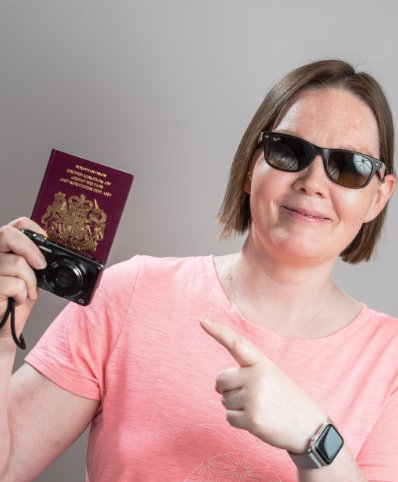 Helen Thring
Marketing & Operations Manager
Helen is Nick's sister and she successfully set up and established our Lettings Department back in 2013. Having spent much of her career prior to DY working in marketing, Helen now heads up our Marketing & Operations department. This suits her organisational skills, creativity and keen eye for detail perfectly! She loves taking long walks with her Labrador Finn and when time permits, travelling and visiting new places around the globe.
Top of my bucket list is…
To visit more new countries and ultimately, travel round Europe in a camper van.
My guilty pleasure…
Ben & Jerry's cookie dough ice cream – I've got a very sweet tooth, for my sins.
When I was younger, I wanted to be…
Less shy.
If I were a superhero, my superpower would be…
To find a cure for cancer and dementia. Here's hoping.
On Sunday morning, you can usually find me…
Up bright and early for a dog walk!
You might be surprised to know that…
One of my earliest qualifications as a teenager was as a Clarks trained shoe fitter. Ohh, all those back to school shoes!
27 Feb 2018
An Assured Shorthold Tenancy (AST) is the most common short tenancy in England and Wales. In the past, some tenants had considerable rights including rent protection and what's called 'security of tenure' for their entire lifetime and perhaps that of their dependents in occupation! These were known as 'Rent Act' tenancies.
These days, whilst tenants still have rights, these rights are more balanced with the rights of the Landlord to retake possession. In other words, the Landlord may lawfully evict the tenant at the end of the agreement and re-occupy or relet the property. Or apply to have the tenant evicted if he fails to pay rent, for example.
What sort of arrangement can be an Assured Shorthold Tenancy?
Most modern 'tenancies' are automatically ASTs, although not every situation where a property is occupied by someone that pays money for the privilege is a tenancy agreement at all. This is where detailed advice is necessary.
As a tenant, the simplest way to establish whether your tenancy is an AST is to check the following;
A tenancy can be an AST if all of the following apply:
your Landlord is a private landlord or housing association – i.e. not a council.
your tenancy started on or after 15 January 1989
the property is occupied by you as your main accommodation
the Landlord doesn't live in the property
A tenancy can't be an AST if:
the tenancy began or was agreed before 15 January 1989
the rent's more than £100,000 a year
the rent's less than £250 a year (or less than £1,000 in London)
it's a business tenancy or tenancy of licensed premises
it's a holiday let
the landlord is a local council
How is an Assured Shorthold Tenancy Created?
Nowadays, in England and Wales, a tenancy can be created formally, in writing, or by oral agreement. This might also be implied through someone simply paying the landlord rent which she accepts and the Landlord providing keys and allowing the 'tenant' to occupy the property. If this happens, and the occupier has 'exclusive possession' of the property (i.e. they don't share a kitchen, bathroom and/or primary living areas) then you may have a tenancy and, subject to the tests listed above, it is probably an AST.
What protection do I have with an AST?
If you have an AST you have a right to remain in the property for the term of the agreement which should be for a minimum of six months (as long as the tenant pays rent and sticks to the terms of the tenancy). In order to evict a tenant, their Landlord must apply to court for a notice to evict and regain possession. Once this is done, it may be served upon the tenant and they may need to vacate. The minimum notice period a an AST tenant should expect is usually one month, dependent on how regularly their rent payments come around. If you pay it quarterly rather than monthly, for example, this might differ.
What happens when the period of my initial tenancy agreement expires?
You will then continue on an AST subject to all the terms of the agreement. The Landlord may ask for an increase in rent and, if you cannot agree a new rent / agreement, he may apply to the court for possession in the normal manner. Again, you are due notice as above.
Who keeps my rent deposit?
Your rent deposit must be held by an authorised third party. Read our article about the Tenancy Deposit Scheme.
What should my tenancy agreement include?
If you have a tenancy agreement it should set out in detail who is your landlord, who is the tenant, define the property being let, establish how much rent is paid and when and the initial period of the tenancy agreement. It will also include clauses setting out who is responsible for internal and external repair, maintenance, cleaning and decoration, etc.
Please contact our experienced team of Bracknell Letting experts with any questions and for an indication of what a model AST might look like, click here.
Related articles:
Get in touch