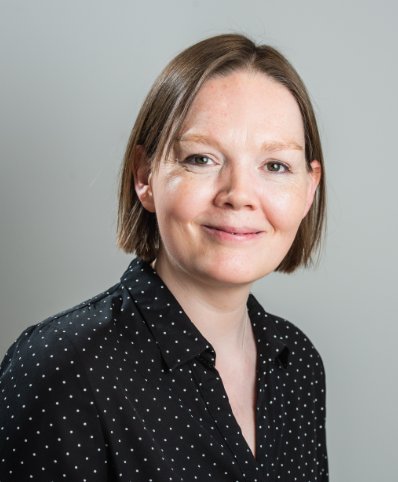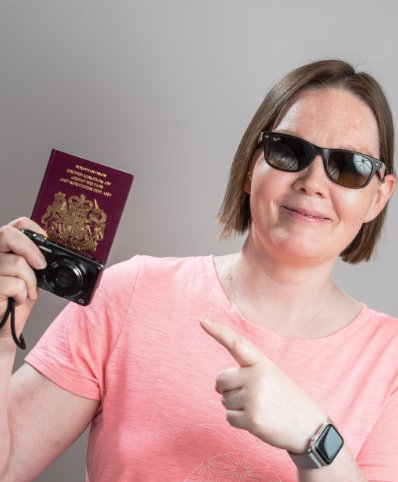 Helen Thring
Marketing & Operations Manager
Helen is Nick's sister and she successfully set up and established our Lettings Department back in 2013. Having spent much of her career prior to DY working in marketing, Helen now heads up our Marketing & Operations department. This suits her organisational skills, creativity and keen eye for detail perfectly! She loves taking long walks with her Labrador Finn and when time permits, travelling and visiting new places around the globe.
Top of my bucket list is…
To visit more new countries and ultimately, travel round Europe in a camper van.
My guilty pleasure…
Ben & Jerry's cookie dough ice cream – I've got a very sweet tooth, for my sins.
When I was younger, I wanted to be…
Less shy.
If I were a superhero, my superpower would be…
To find a cure for cancer and dementia. Here's hoping.
On Sunday morning, you can usually find me…
Up bright and early for a dog walk!
You might be surprised to know that…
One of my earliest qualifications as a teenager was as a Clarks trained shoe fitter. Ohh, all those back to school shoes!
24 Oct 2017
An Assured Tenancy is a category of Tenancy recognised by the Law of England and Wales. Such a Tenancy was created in the eighties by the Housing Act. It largely consolidated other 'Rent Act' protected tenancies and the two key characteristics of an Assured Shorthold Tenancy are that the tenant enjoys a degree of security of tenure (meaning a tenant can only be evicted by a court if specific factors exist) and the rent payable can be subject to adjudication by tribunal.
For an Assured Tenancy to exist the following criteria exist:
1. It must be let as a separate residence. There can be some shared facilities with other tenants (but not the landlord) as long as the unshared accommodation is separate.
2. Tenants must be individuals. In other words, not companies.
3. The tenant/s must occupy the property as their principal home.
4. The property must not have a high rateable value (high rateable value is usually over £1,500 in London and over £750 elsewhere) or if the tenancy is granted after the 1st of April 1990. Rent must not be more than £25,000 per annum.
5. Tenancies at low rent cannot be assured tenancies (i.e. rent free or less than two thirds of the rateable value, or if granted after 1st April 1990, less than £1,000 per annum in London or less than £250 elsewhere).
6. The property cannot be business premises or licensed premises.
7. The property cannot be agricultural or holdings.
8. The lettings to students by certain educational institutions are excluded.
9. Holiday lettings are not classed as assured tenancies if the right to occupy is simply for a holiday.
10. A tenancy cannot be an assured tenancy if there is a resident landlord, (this does not apply to purpose-built blocks of flats).
11. Crown tenancies (this does not include properties owned or managed by the Crown Estates Commissioners).
If any of the above exceptions apply then the tenancy will not be a secure tenancy.
An Assured Tenancy should not be confused with an Assured Shorthold Tenancy which is the most common form of Tenancy now created in England. This type of Tenancy is created when a private landlord allows a tenant to occupy premises owned by him. The very granting of what is called 'exclusive possession' can create an Assured Shorthold Tenancy although in most cases both parties are wise enough to agree detailed terms that they record in a Tenancy agreement.
In some cases, such as when someone occupies a room as a lodger or as a guest in a bed and breakfast establishment, no such Tenancy is created. However, the default position in England for residential tenants with exclusive possession is now usually expected to be that of an Assured Shorthold Tenancy.
A tenant deemed to occupy premises on an Assured Shorthold Tenancy has some basic rights under statute including a right to occupation for a minimum fixed term of six months (as long as both parties have abided by the terms of the Tenancy). Tenants generally have several common law rights too, including a right to 'quiet enjoyment'.
Landlords in England and Wales must now lodge any security deposit paid by the tenant with an authorised third party and failure to do so can affect the rights he might have for obtaining a court order for possession.
Whichever Tenancy you have, type of Tenancy should not be confused with the actual Tenancy agreement. The Tenancy agreement must not contradict the rights enshrined in any specific Tenancy allow for the rights associated with an Assured Tenancy. However, it is usual for the agreement to also detail who is responsible for what during the Tenancy, when, how and how much rent is paid and what is included in the Tenancy agreement. There will also be restrictions on both parties, as well as obligations.
The difference between and Assured Tenancy and an Assured Shorthold Tenancy are considerable. For more details on how best to let your property contact our Lettings team.
Get in touch