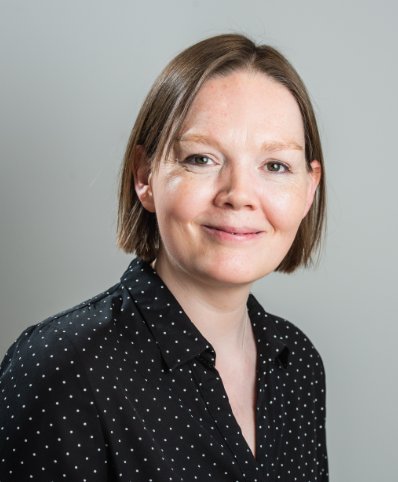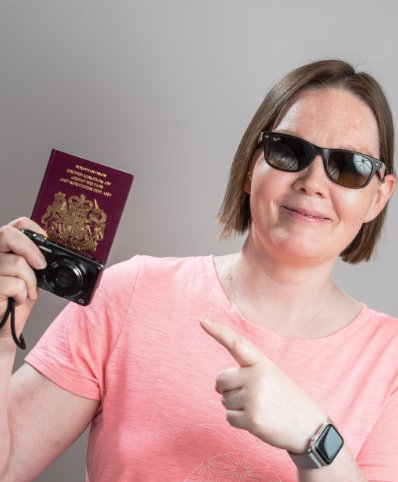 Helen Thring
Marketing & Operations Manager
Helen is Nick's sister and she successfully set up and established our Lettings Department back in 2013. Having spent much of her career prior to DY working in marketing, Helen now heads up our Marketing & Operations department. This suits her organisational skills, creativity and keen eye for detail perfectly! She loves taking long walks with her Labrador Finn and when time permits, travelling and visiting new places around the globe.
Top of my bucket list is…
To visit more new countries and ultimately, travel round Europe in a camper van.
My guilty pleasure…
Ben & Jerry's cookie dough ice cream – I've got a very sweet tooth, for my sins.
When I was younger, I wanted to be…
Less shy.
If I were a superhero, my superpower would be…
To find a cure for cancer and dementia. Here's hoping.
On Sunday morning, you can usually find me…
Up bright and early for a dog walk!
You might be surprised to know that…
One of my earliest qualifications as a teenager was as a Clarks trained shoe fitter. Ohh, all those back to school shoes!
17 Apr 2018
A property chain is created when more than one buyer is involved in a transaction.
For example, say you are buying a home from someone and they are moving to a new home they are buying from another. That is an upward property chain, meaning that your completion date (when you move in) is likely to be affected by the date when your seller can move into his new home too.
Chains are pretty common in residential property transactions and they can be quite long! Imagine that you are a first-time buyer and you've agreed to buy a home from a couple moving to a larger family home around the corner. The people they are buying from are moving to another part of the country for work reasons and they've agreed to buy a home there. In turn, the people selling that home are retiring and have decided to 'downsize' to sheltered accommodation being built locally by a housebuilder.
Can you imagine how many things might change over the course of 6 – 8 weeks and how those changes (perhaps nothing to do with you) could affect your move?
Why are property chains important?
OK. Imagine that you are selling a home and you are fortunate enough to have three people keen to buy it – all at about the same price. Who do you choose?
A good estate agent with experience will advise you. There are several variables to consider. Are the buyers serious? Do they have a mortgage offer 'in principle' and do they have the required deposit? If so, can they prove this? If they are cash buyers, has the agent seen proof that they have the funds in a bank account, ready to go? Is their offer dependent on them selling their own property first? Or have they sold their property to a cash buyer?
You can see that the buyer that has cash in the bank, or no home to sell is going to be favoured over the person offering to buy – but needs to sell his own house, or he's sold it, but his buyer has yet to have a survey done. Who would you choose?
No matter who you decide to 'run with' there is always the chance that something unfortunate might happen. Using our first example, what if the family moving for work reasons suddenly find that the job is no longer on offer, or your survey on the property you want to buy throws up a serious problem which means you need to find an extra £5,000 in order to make repairs and make the property mortgageable. Everyone in the chain is likely to be affected.
How to protect yourself from broken property chains.
The best way to protect yourself from broken chains is to avoid them, but thats unlikely to happen unless you are a first-time buyer and buying from a housebuilder or someone who is happy to sell and move into rented accommodation.
Failing this, there are several things you can do to help prevent a sale or purchase falling through. They are;
1: Do your homework and ask for proof. When people see a home they love, and they're in competition, it's tempting for them to enhance the truth when it comes to questions like "Are you a cash buyer?" or have you sold your own home?" A good agent will ask these questions for you and request proof.
2: Make sure that your estate agent is proactive in checking progress on the other deals. It's perfectly reasonable for her to do so and if she's greeted with a wall of silence up the chain there's a good chance that problems are not far ahead!
3: If possible, try and speak with the principals (the other sellers/buyers) yourself. Be polite and upbeat (of course) and explain who you are and that you are calling to see if everything is going OK and do they need anything from you. Then you are free to raise any preferred timescales for your move and ask if they feel that is realistic. It's always useful to keep communicating. If you do this, make sure your estate agent and solicitor or conveyancer are kept up-to-date so that no-one's time is wasted.
4: If you are buying, make sure you get all your paperwork ready, apply for a mortgage in principle before looking (so that your offer is as appealing as possible) and make it clear if you have specific dates for exchange of contracts or completion that need to be adhered to. For information on how the whole process works click here.
5: Always read and reply to all enquiries from your conveyancer and/or agent as soon as possible. This speeds the whole process up.
If you are unlucky and the chain breaks down, you might need to be creative. Again, an experienced estate agent may be well ahead of you. If the chain has broken down because a first-time buyer has dropped out, for example, would the people downsizing be prepared to buy the home at the bottom of the chain to keep the chain together? It's a longshot, but it happens.
Alternatively, if someone is unable to sell, or loses their buyer, they may decide that they are prepared to take a bridging loan in order to buy the home of their dreams even though they have yet to sell their own home. Of course, there is risk to this as potentially, they will have two mortgages and community charges to pay for some undefined time into the future!
Finally, given the costs likely to be incurred when buying a home, many of which are lost or duplicated if a purchase falls through, you might consider taking insurance to cover you against the risk of 'abortive expenses or fees'.
Here at Duncan Yeardley we go to great lengths to ensure each buyer who makes an offer is thoroughly qualified – even before we present the offer to our client. We also have a dedicated person who chases through the transaction, updating all parties regularly and also pre-empting of there are any issues or delays. This results in a higher number of transactions falling through prior to exchange of contracts.
Related articles:
Get in touch